Another continental breakfast in the books and off we went. Since our campground was right outside Memphis on the banks of the Mississippi, we stopped at 10:30 with hopes we could check in early. Luckily we were able to drop the camper and head into the city. Our first attraction: the Memphis Zoo.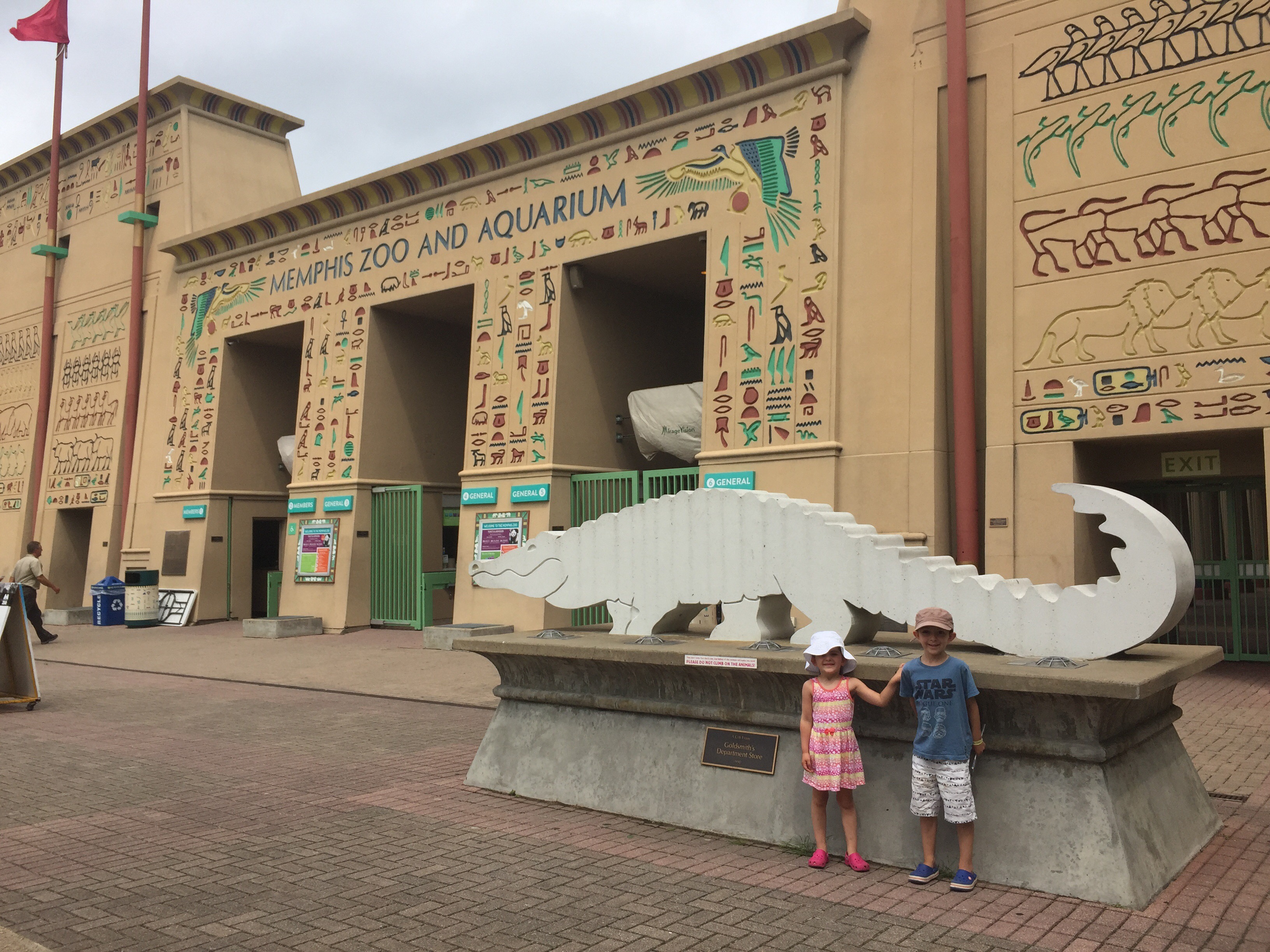 We had no idea what we were in for. This zoo was huge and kept our attention all day. The exhibits were super impressive and we all saw animals we had never before seen in real life.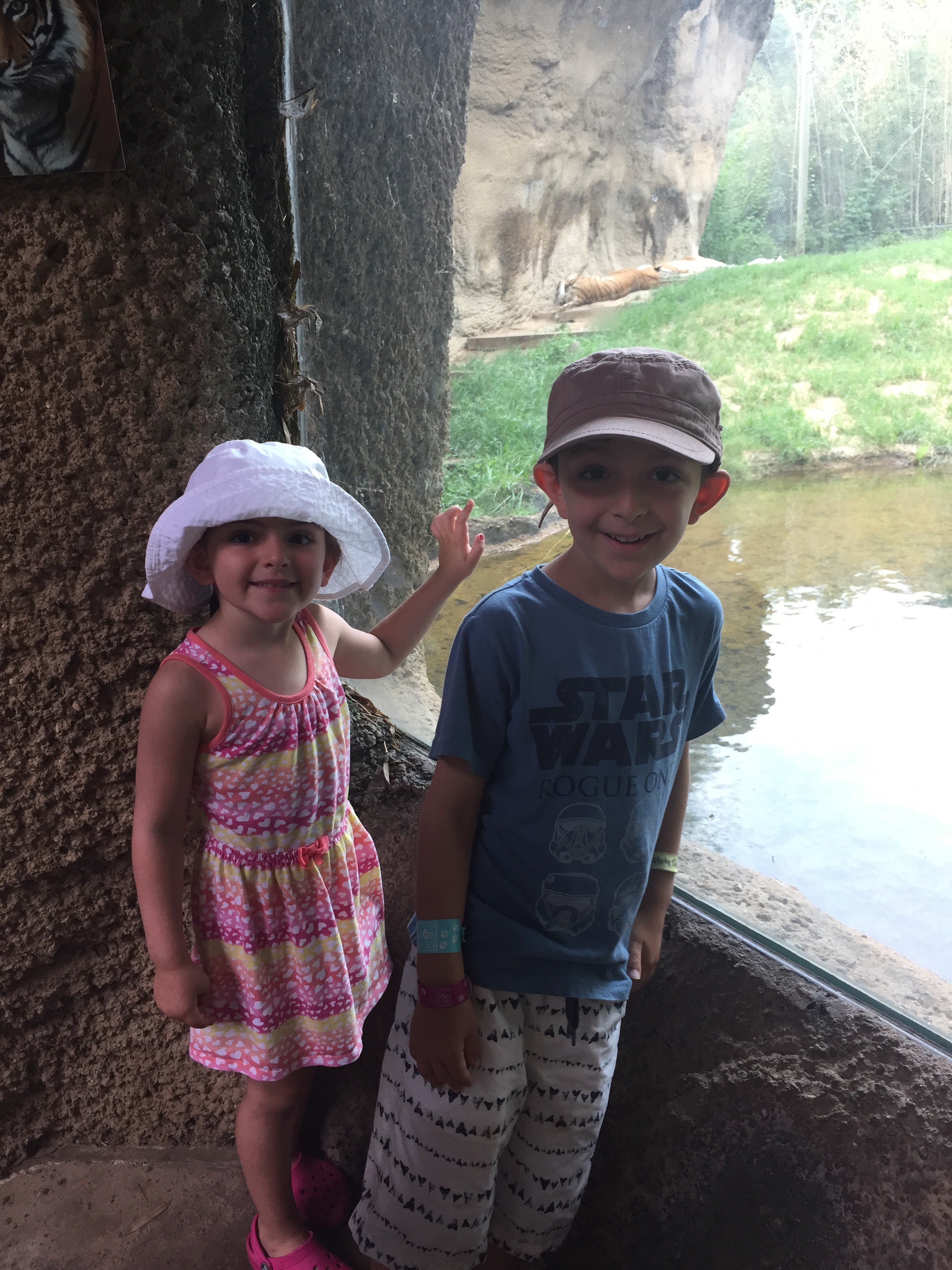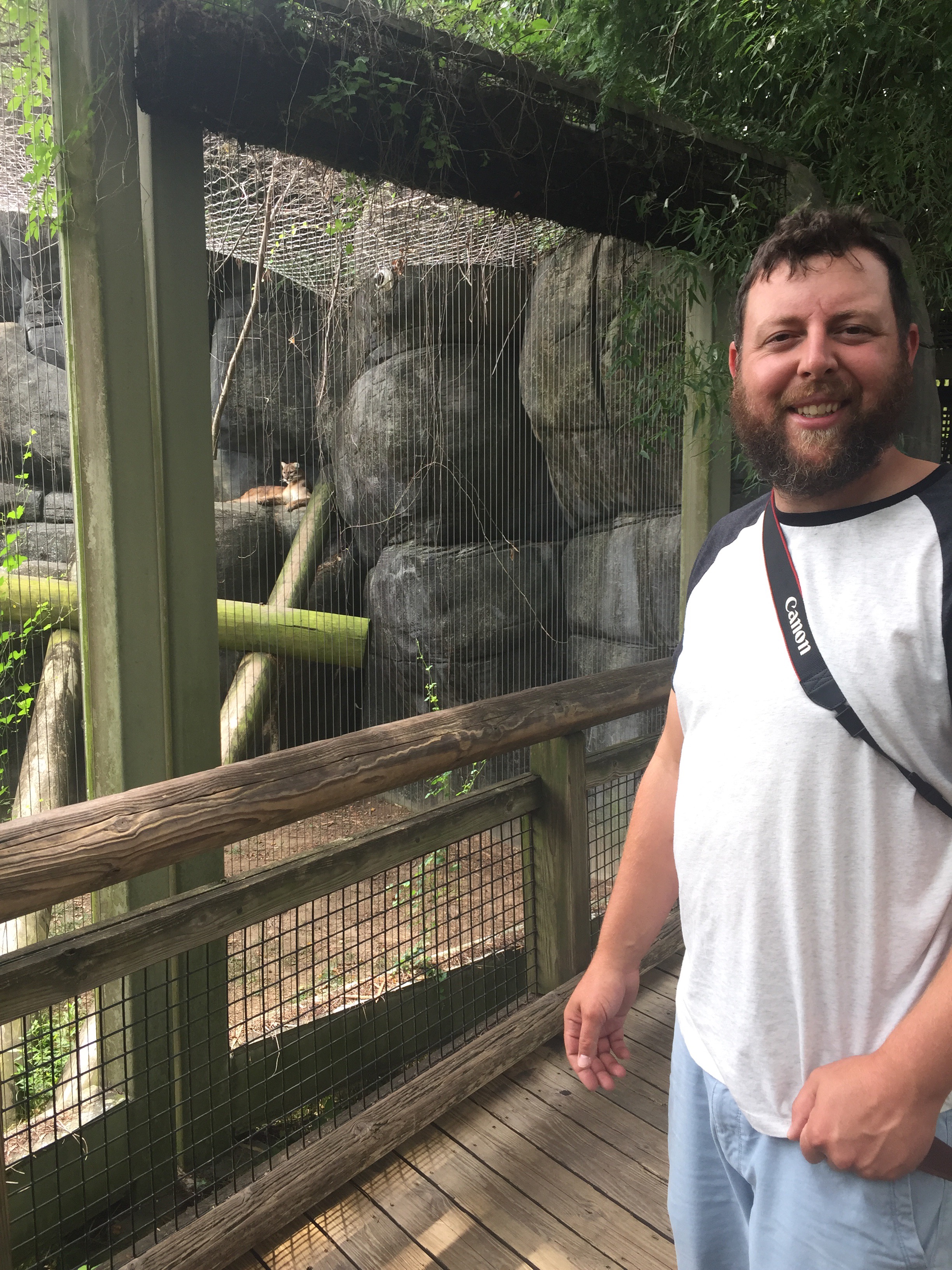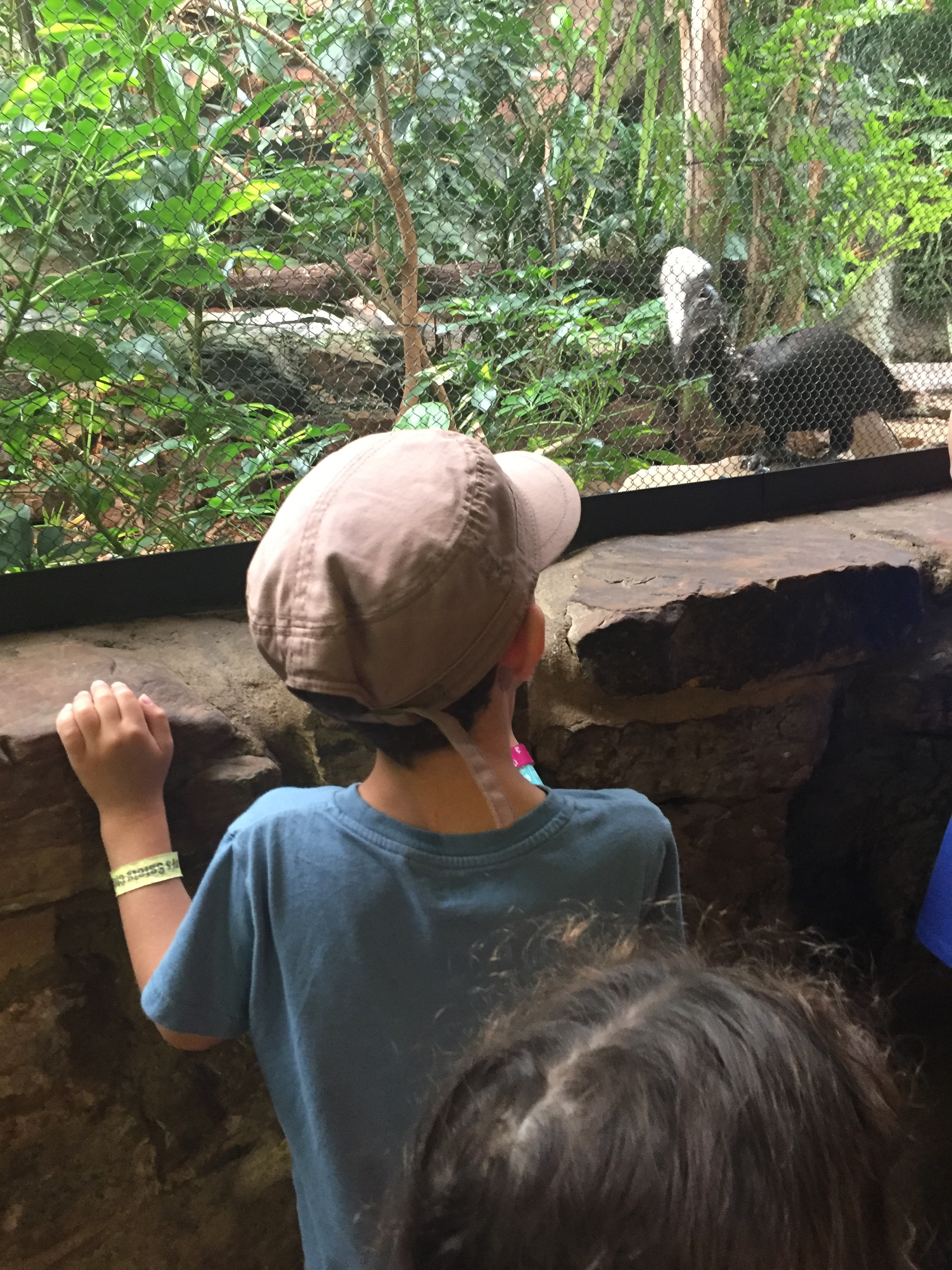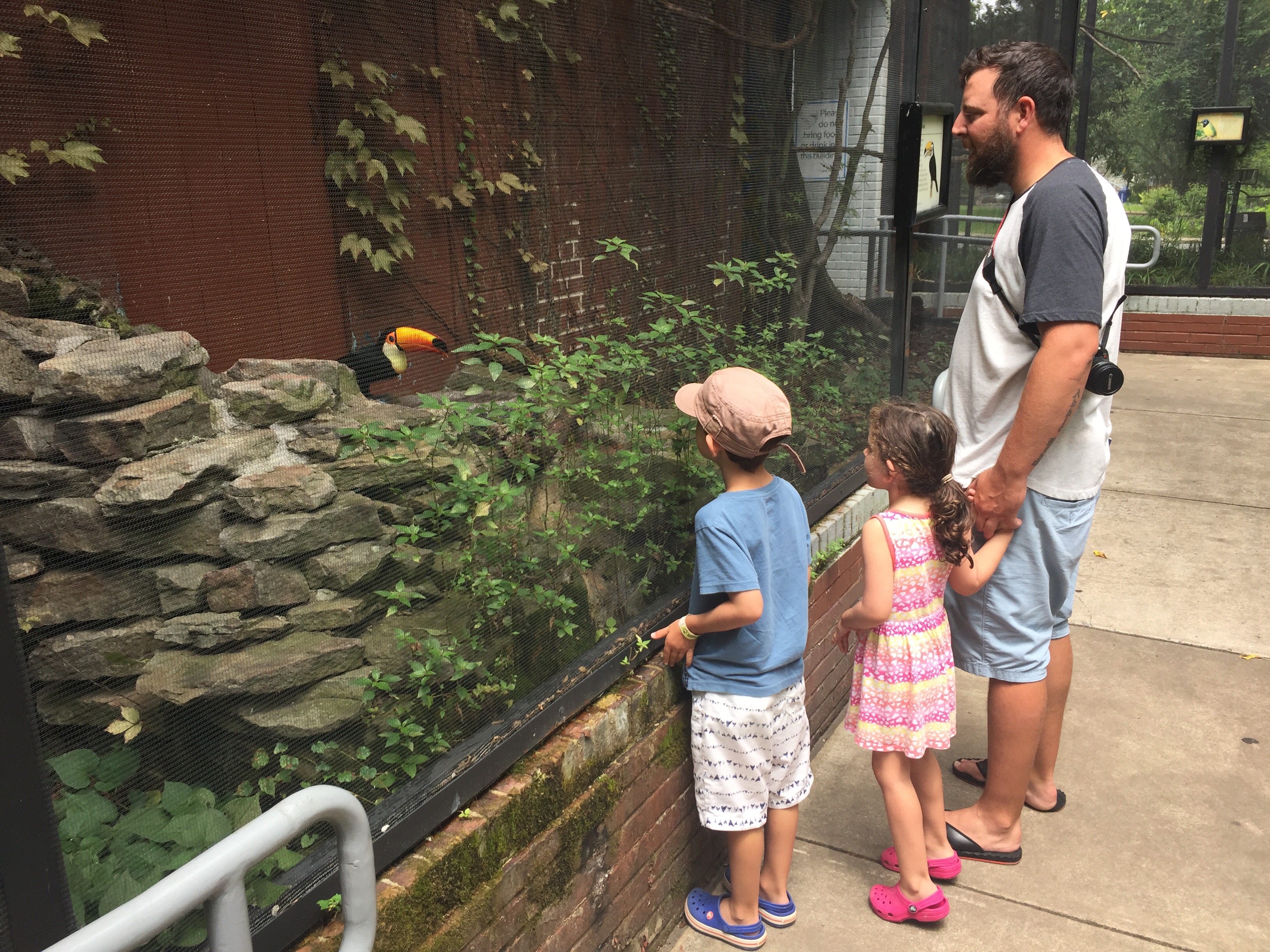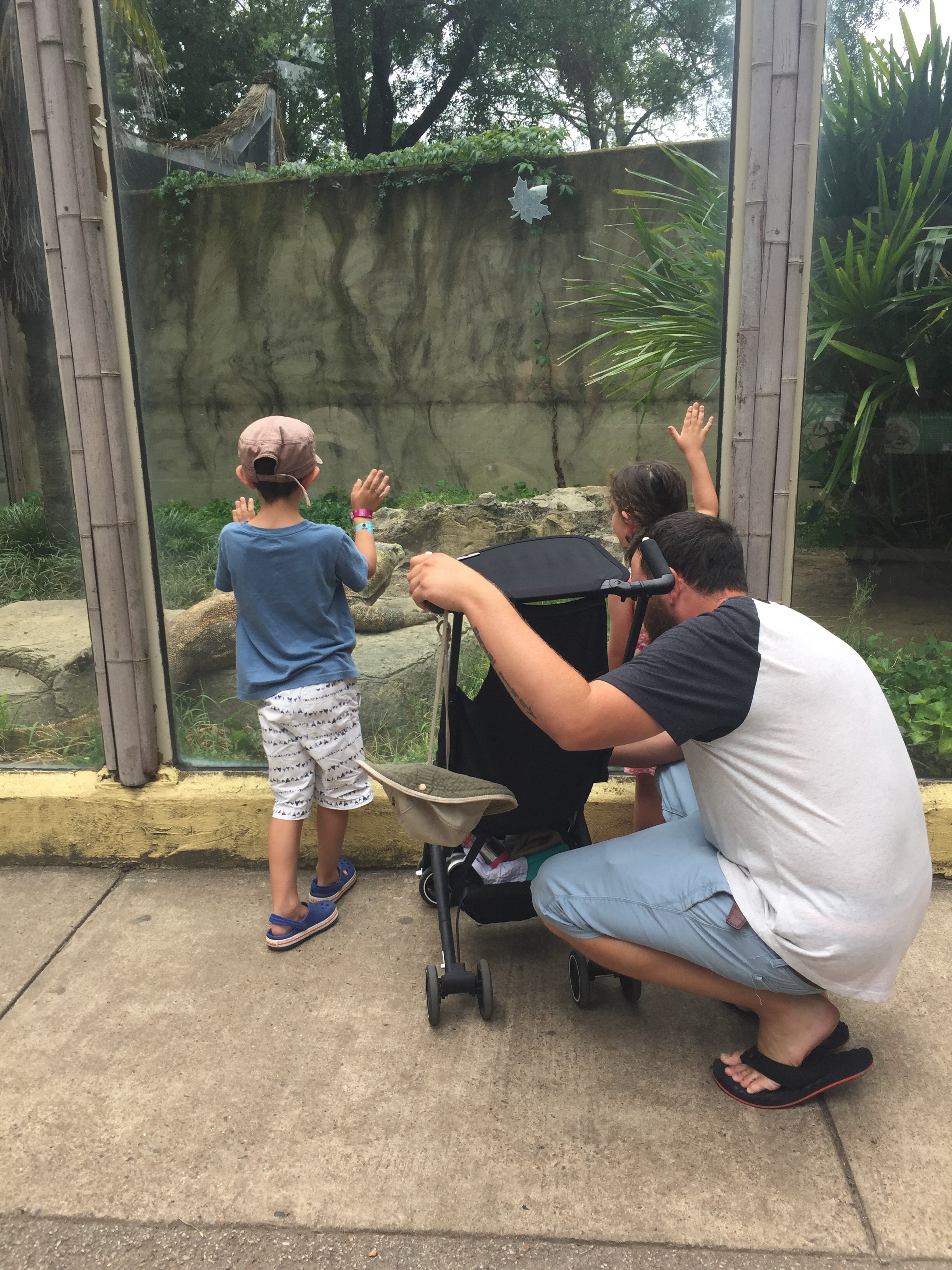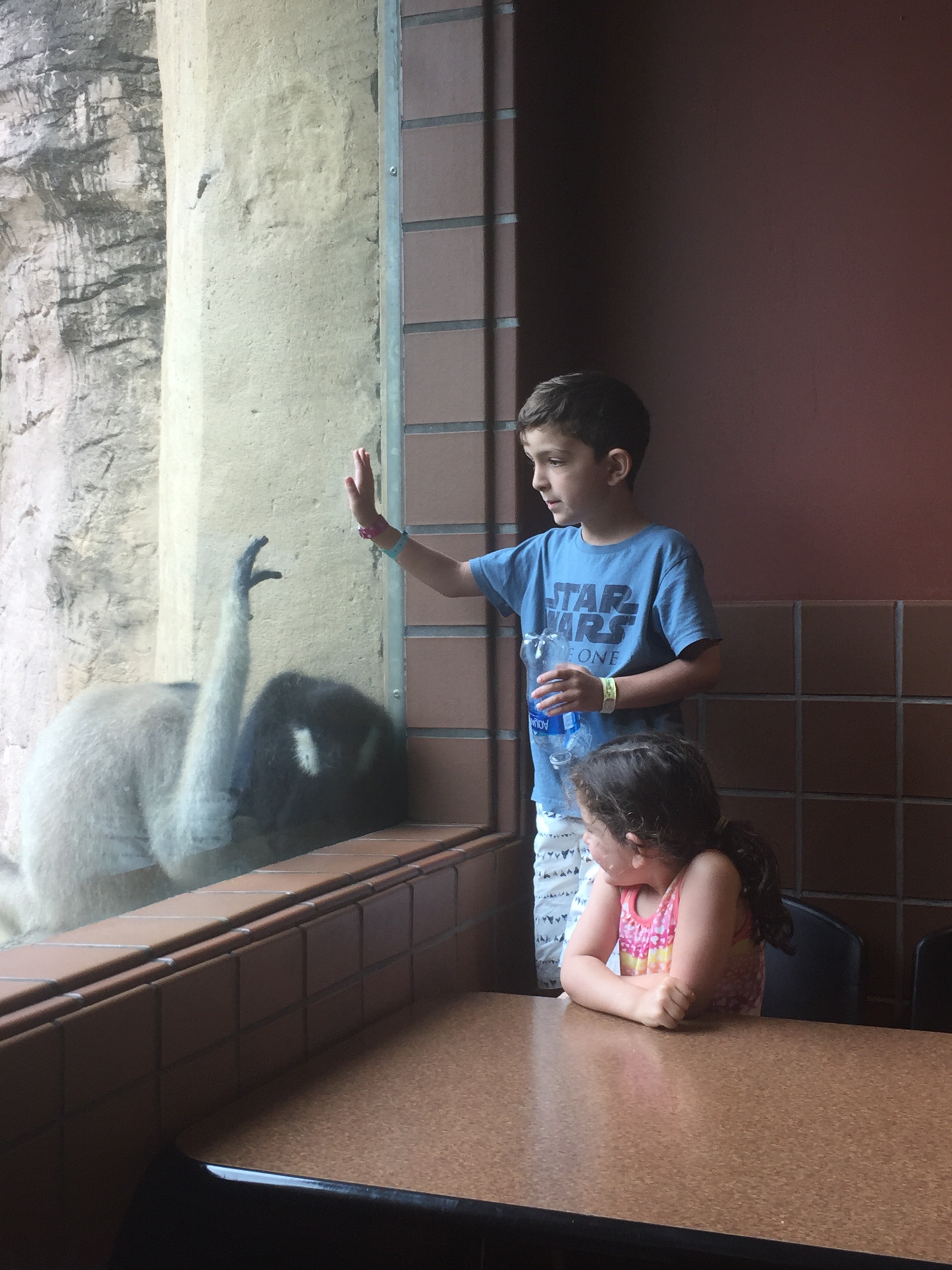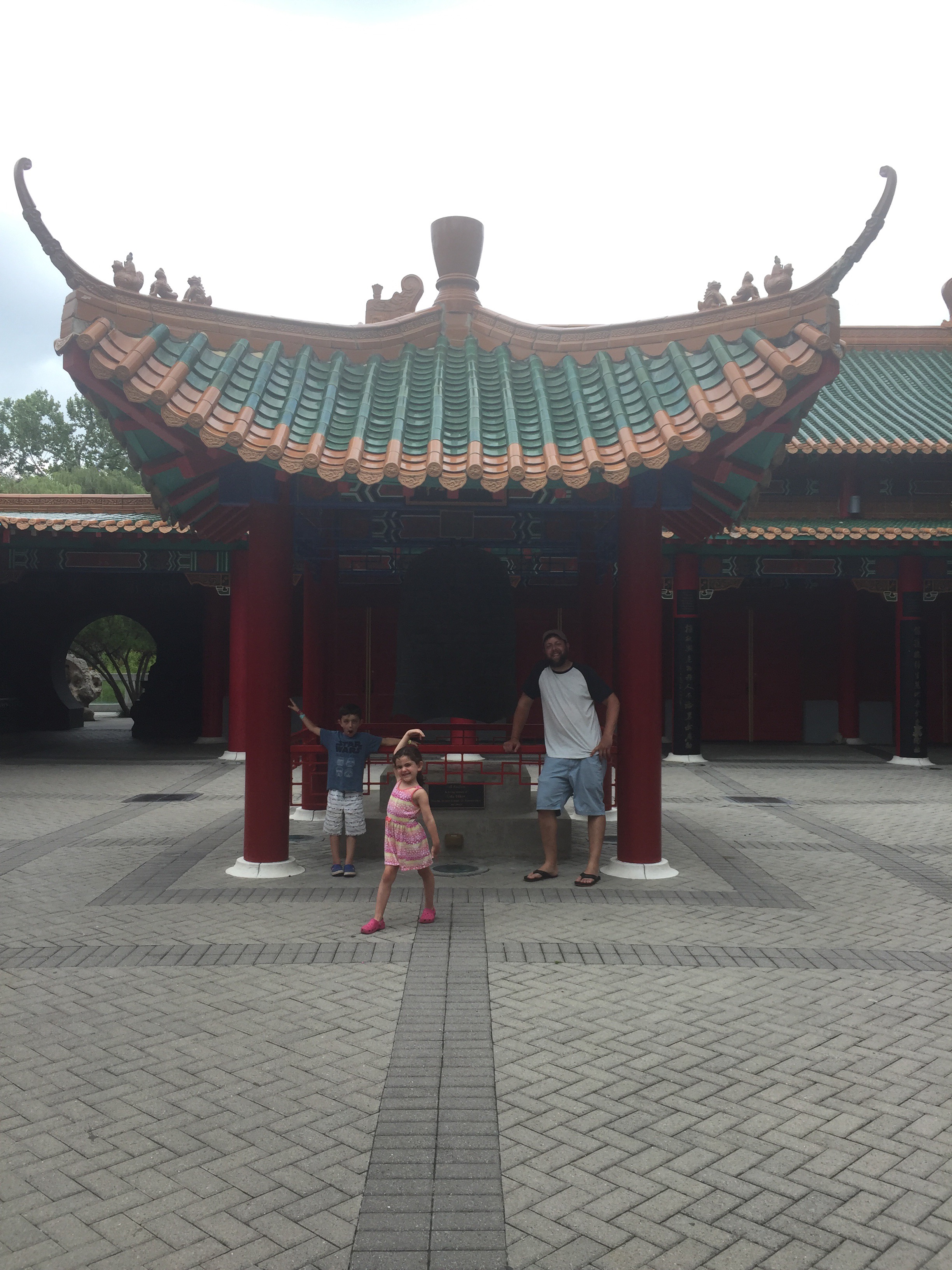 Griffin was intrigued by the Komodo Dragons. Penny enjoyed watching the panda and the flamingos. Tucker couldn't get enough of the monkeys and their butts. Here are pictures of him enjoying said monkey but; in typical 6 year old boy fashion.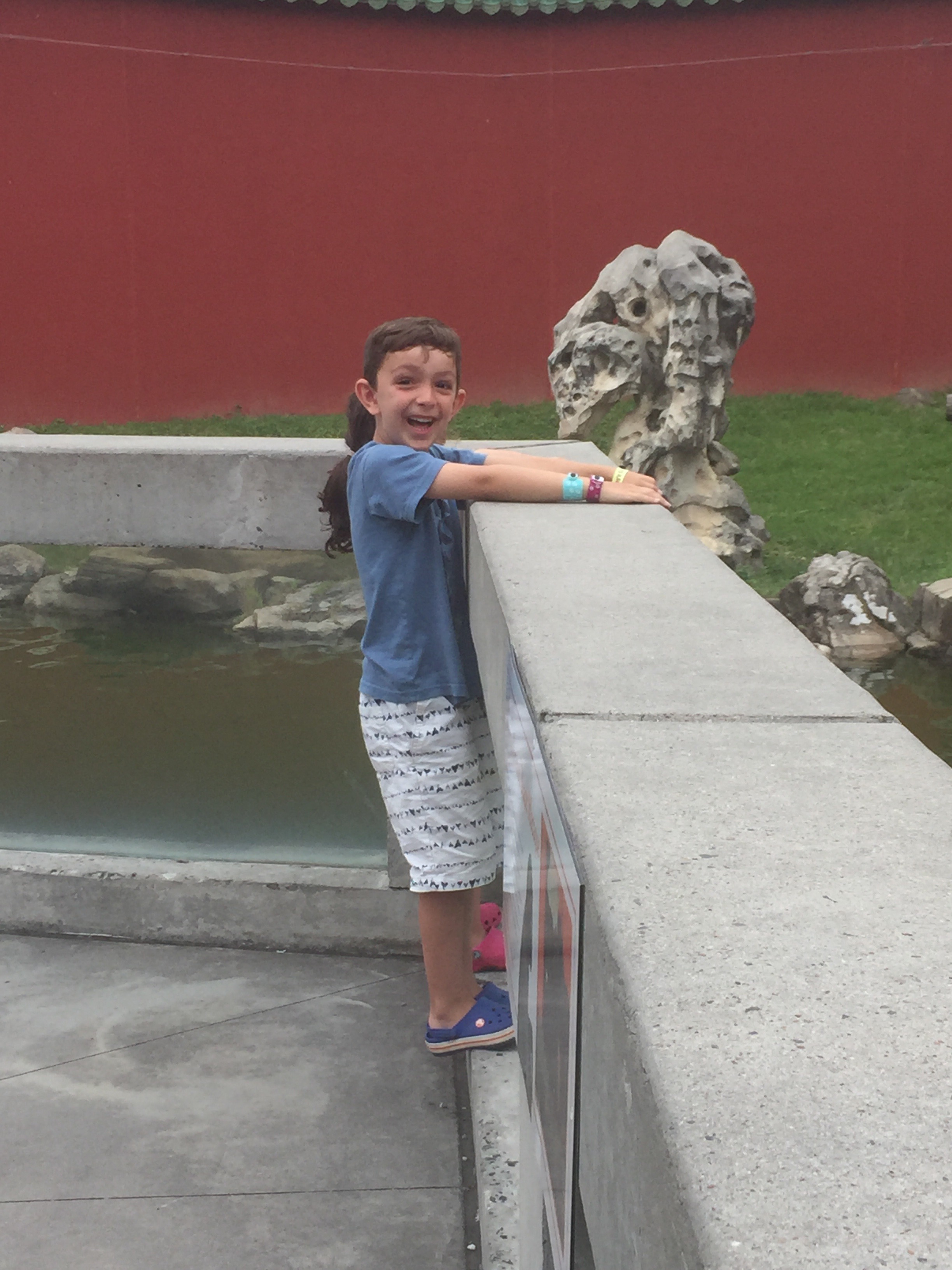 Tom enjoyed the Rhinos and the Polar Bear. Neither had he seen before. I personally enjoyed the gorillas the most.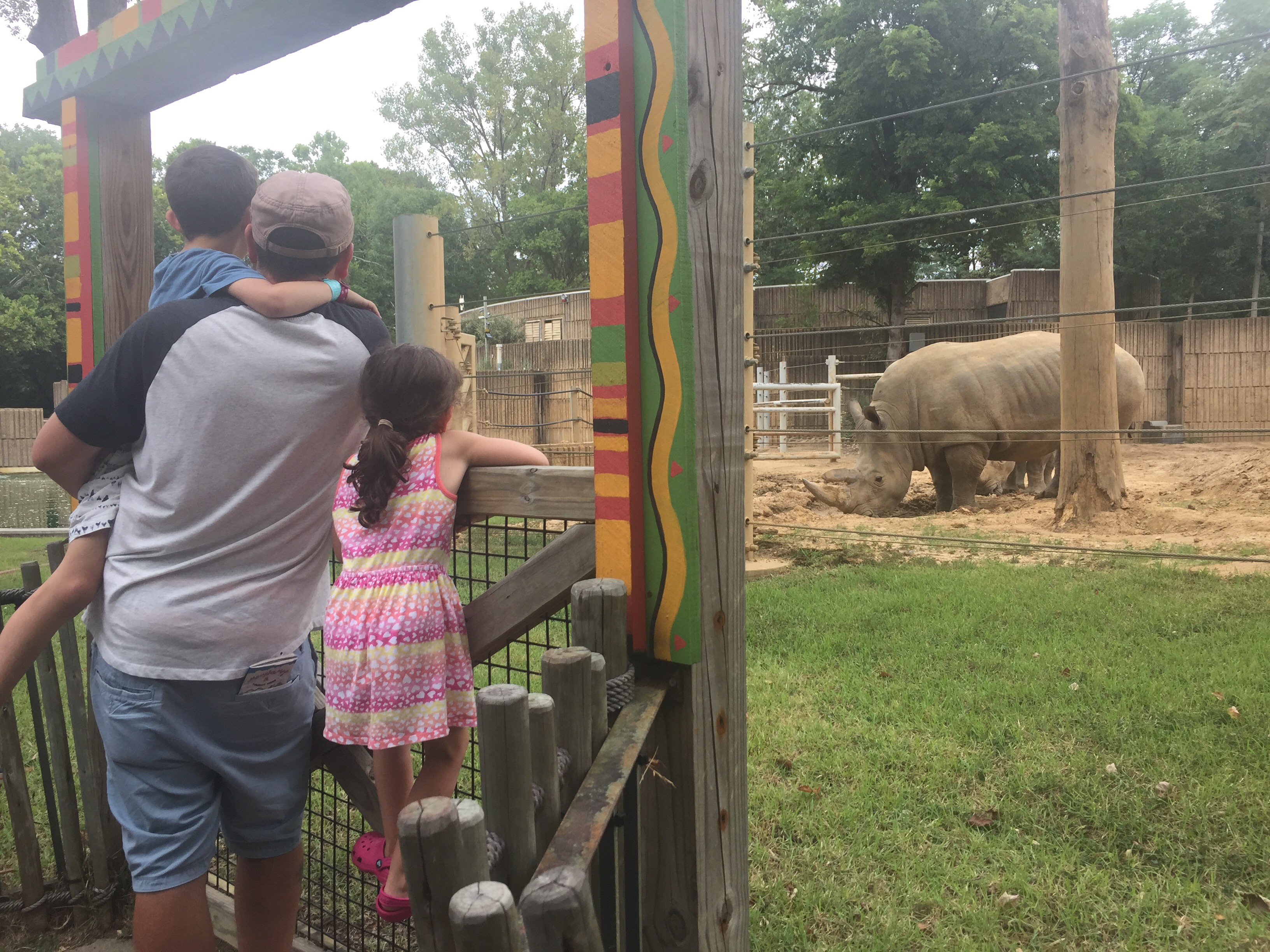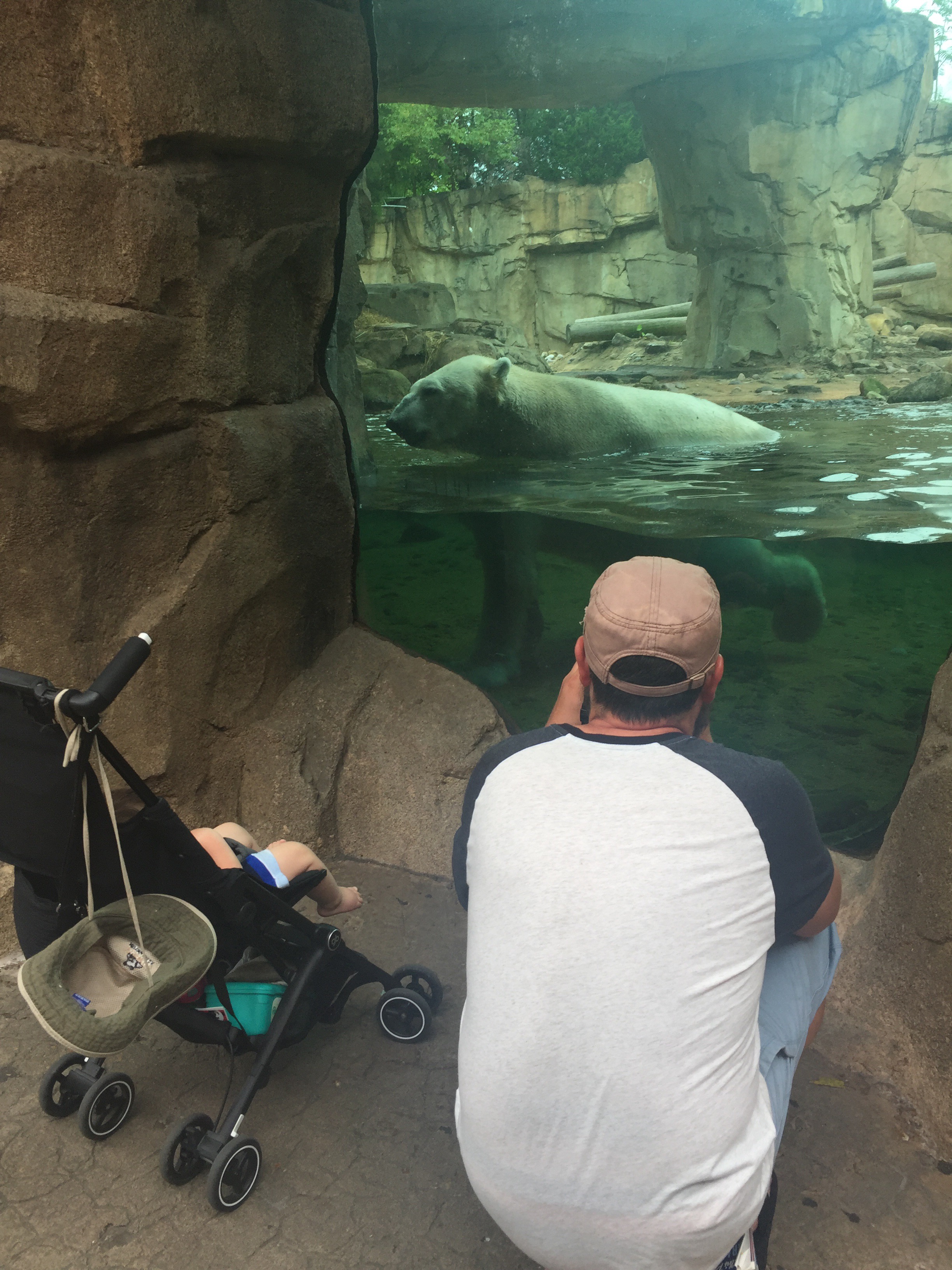 We spent a good 5 or 6 hours here. And once we were through, the kids got to swim in a little wading pool at the front of the park.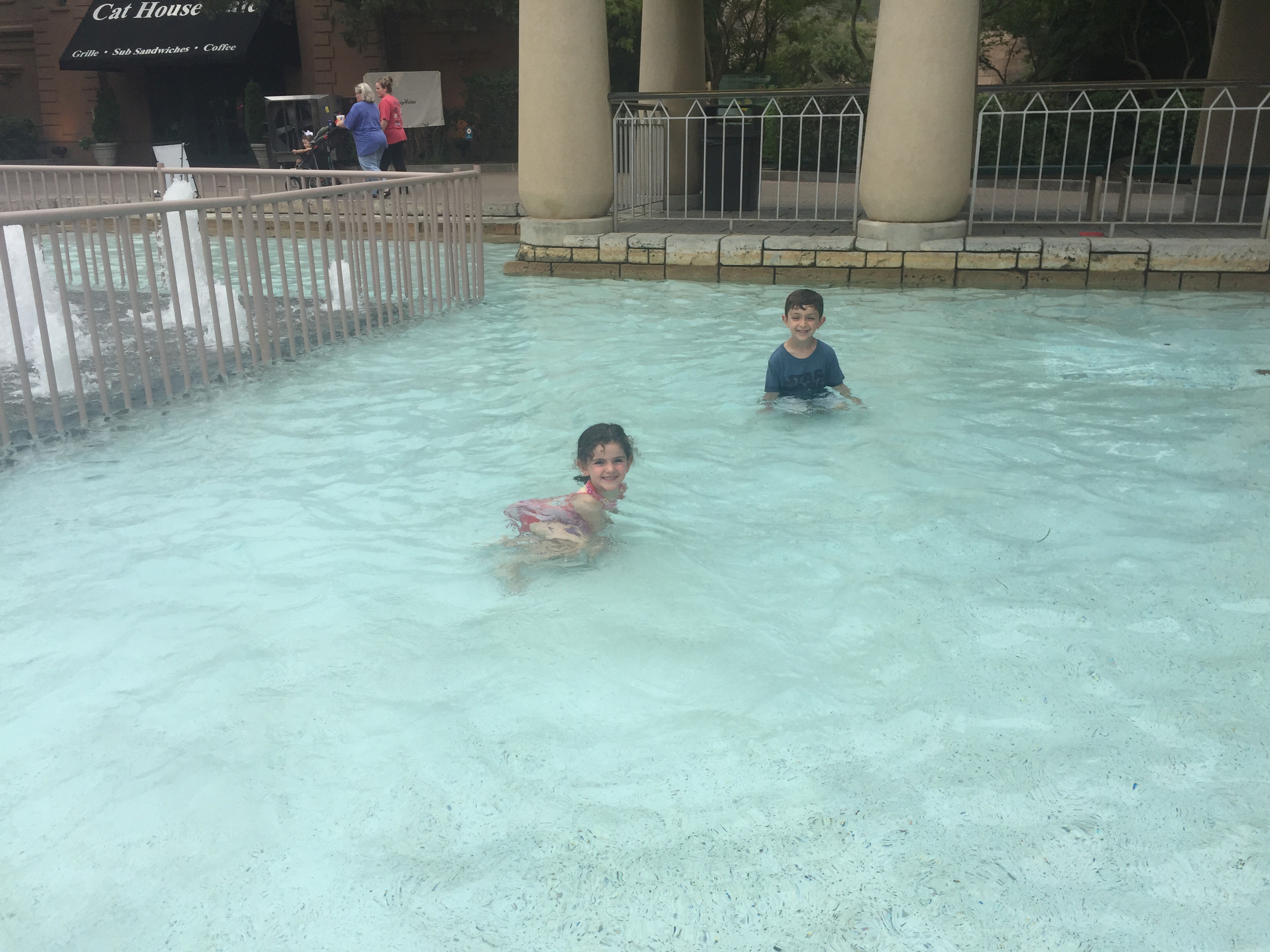 We left hungry and headed into downtown Memphis to hit up the famous Beale Street for some BBQ. We parked and walked up and down the street enjoying some live music as we strolled.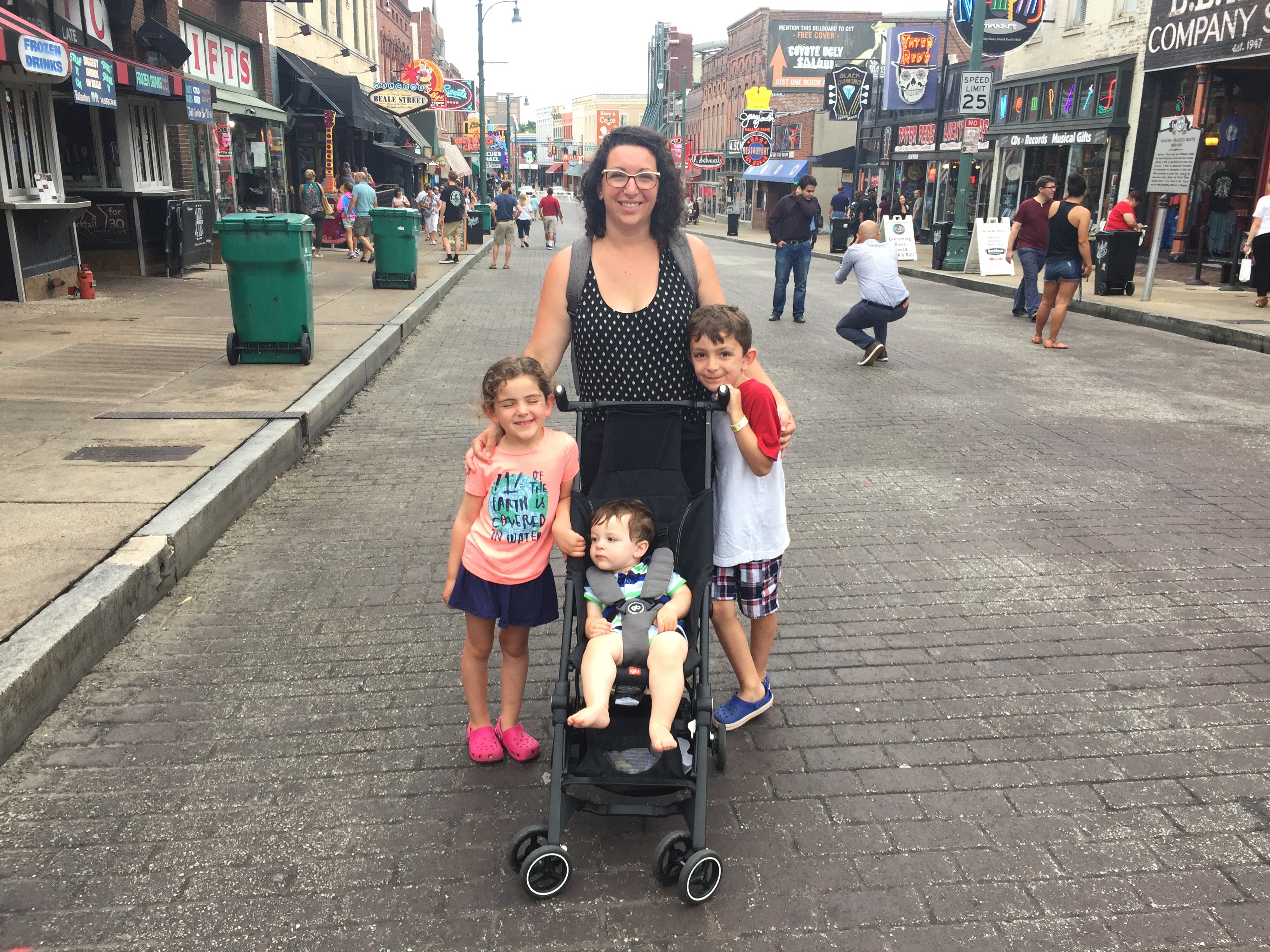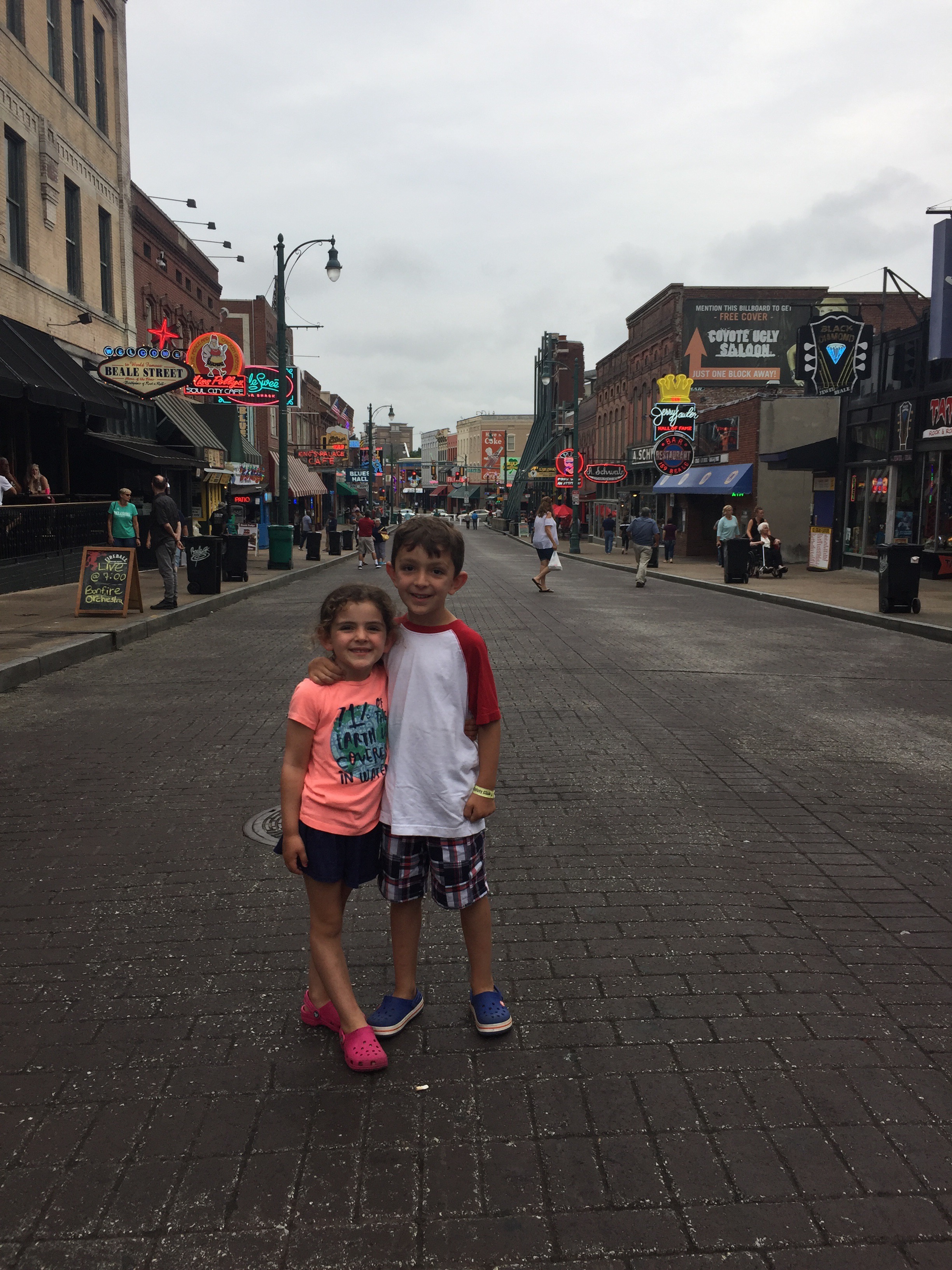 We chose an open-air restaurant that looked the most kid friendly among the bars. We've adopted the view that if the "restaurant" (read: bar) does in fact have a high chair than it must be fine. This may or may not have led to some questionable locales. Meh. The food was delicious. I had a mean Gumbo and we ordered a cheese and sausage platter then two BBQ sampler platters. We feasted like kings.
Unfortunately, we hadn't yet set up camp and, as it turns out, the pterodactyl like mosquitoes swarm the banks of the Mississippi at dusk. As a family, once we were in for the night, we did battle on the swarm that made it in the camper. A good 50 mosquitoes later we felt it was safe to call it a night.