It was a rough morning as we unfortunately, did not kill all the mosquitoes the night before. We all woke up with several new bites. Griffin having received the brunt. We tended our wounds and got on the road by 10 for another long drive. Destination, Nashville, TN.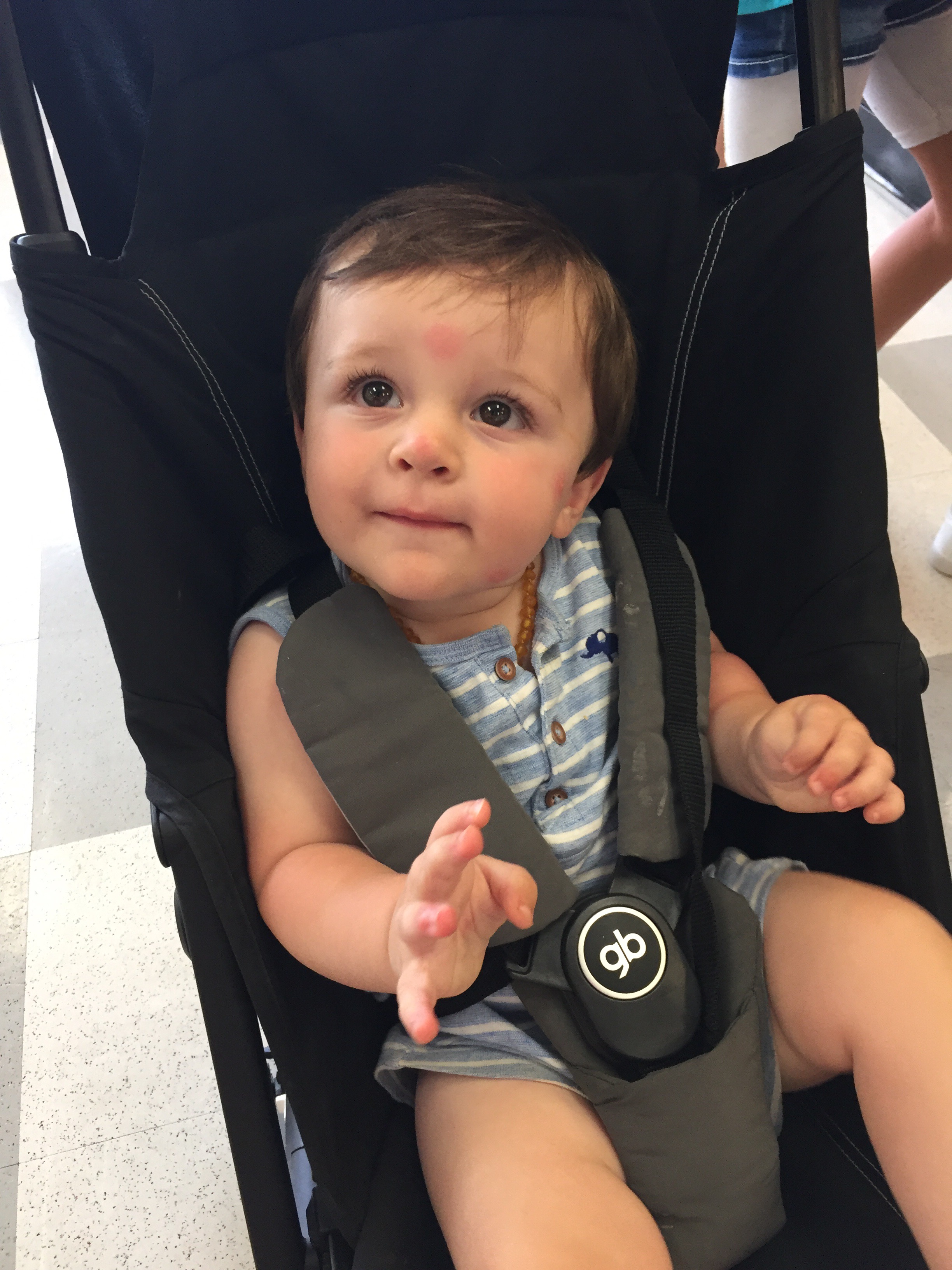 Our first stop the Adventure Science Center. They had some great exhibits including the human body, weather, and outer space. However, the kids mostly enjoyed the 7-story play tower which let them climb into a glass pyramid on the roof of the museum.
We also caught a planetarium show on the solar eclipse which is due on August 21st. Nashville is right in the path to view the total eclipse. Unfortunately, in NH, we will only be able to see a partial, about 67% coverage.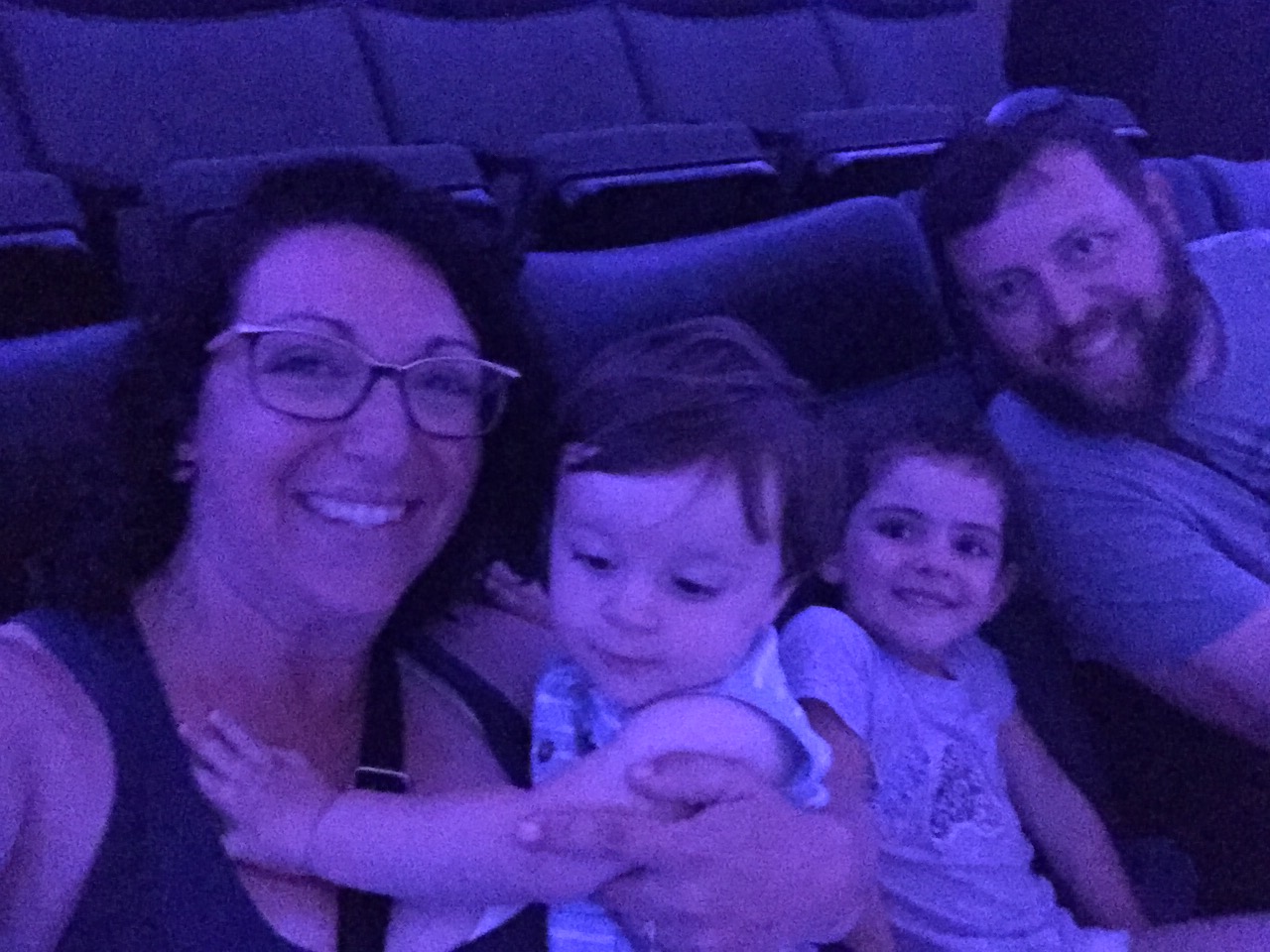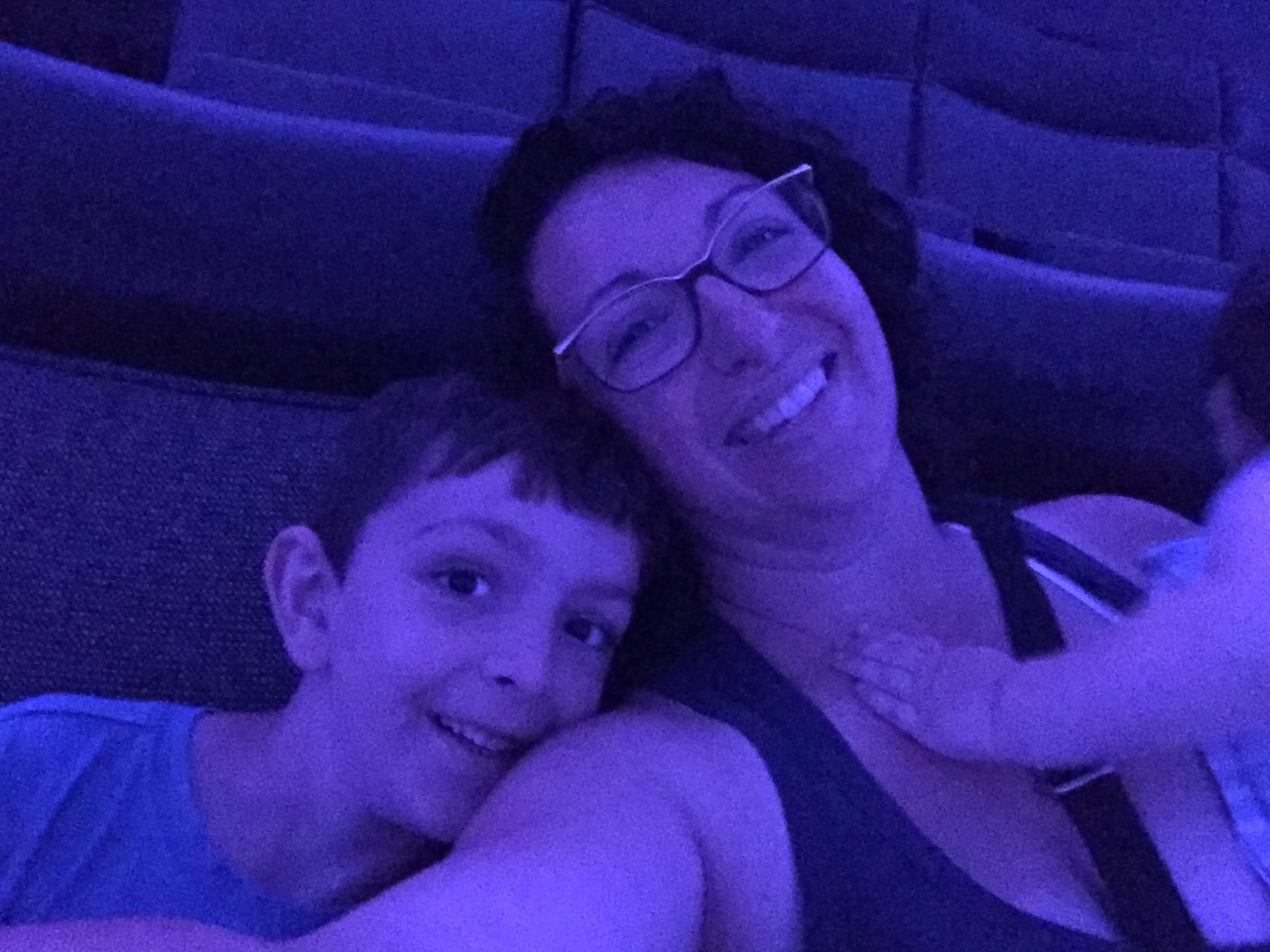 We left the museum about four so we didn't run into the same problem we did last night with the mosquitos. We made it by 4:30 to Seven Points Army Corps of Engineer Campground. This, by far, was our favorite campground. Tons of space for privacy and a beautiful setting. If we have the opportunity to stay here again, we would likely opt for a lakeside site. Especially with a sunset view. However, we did make it to the beach for a swim and caught the sunset there.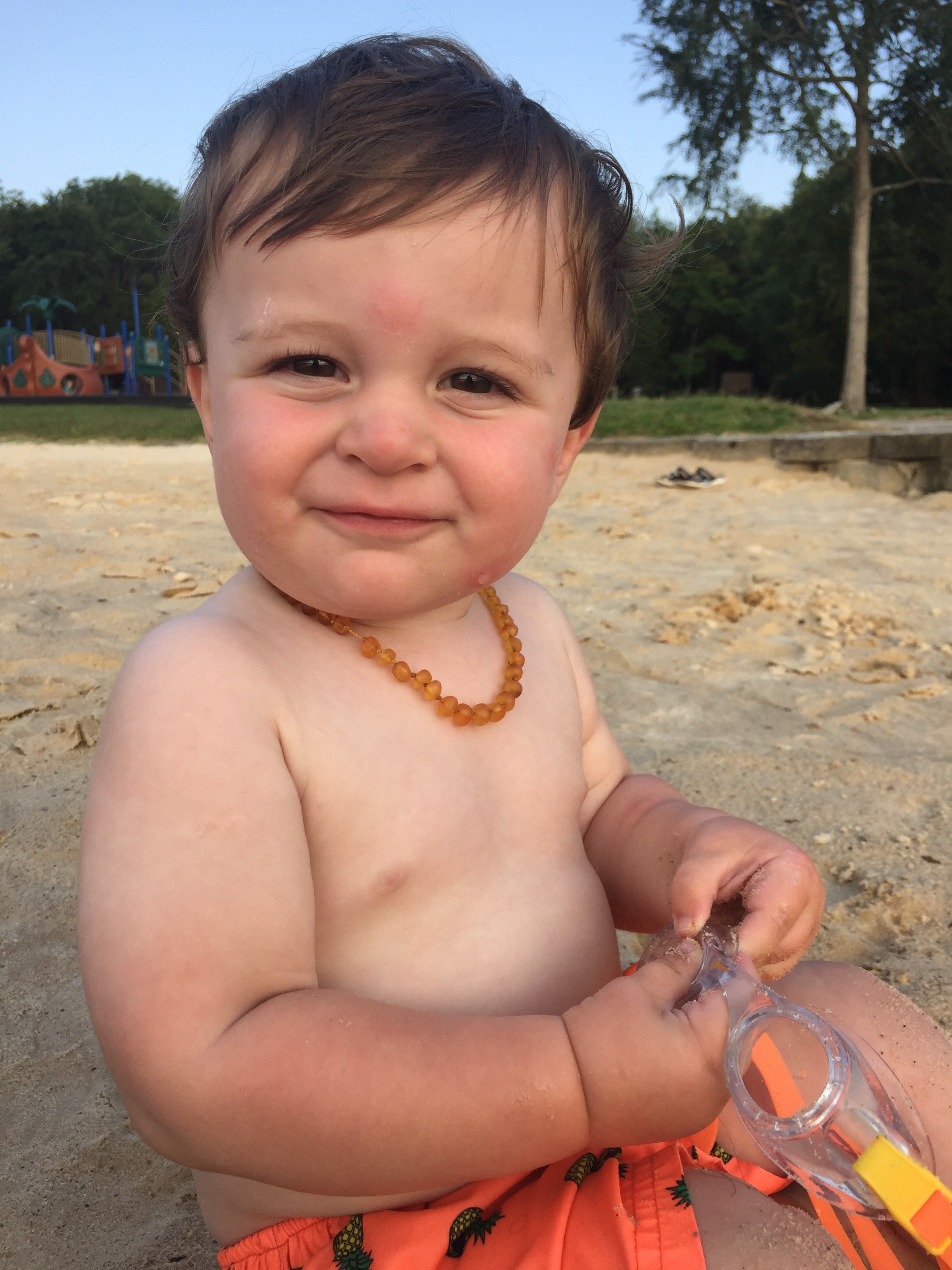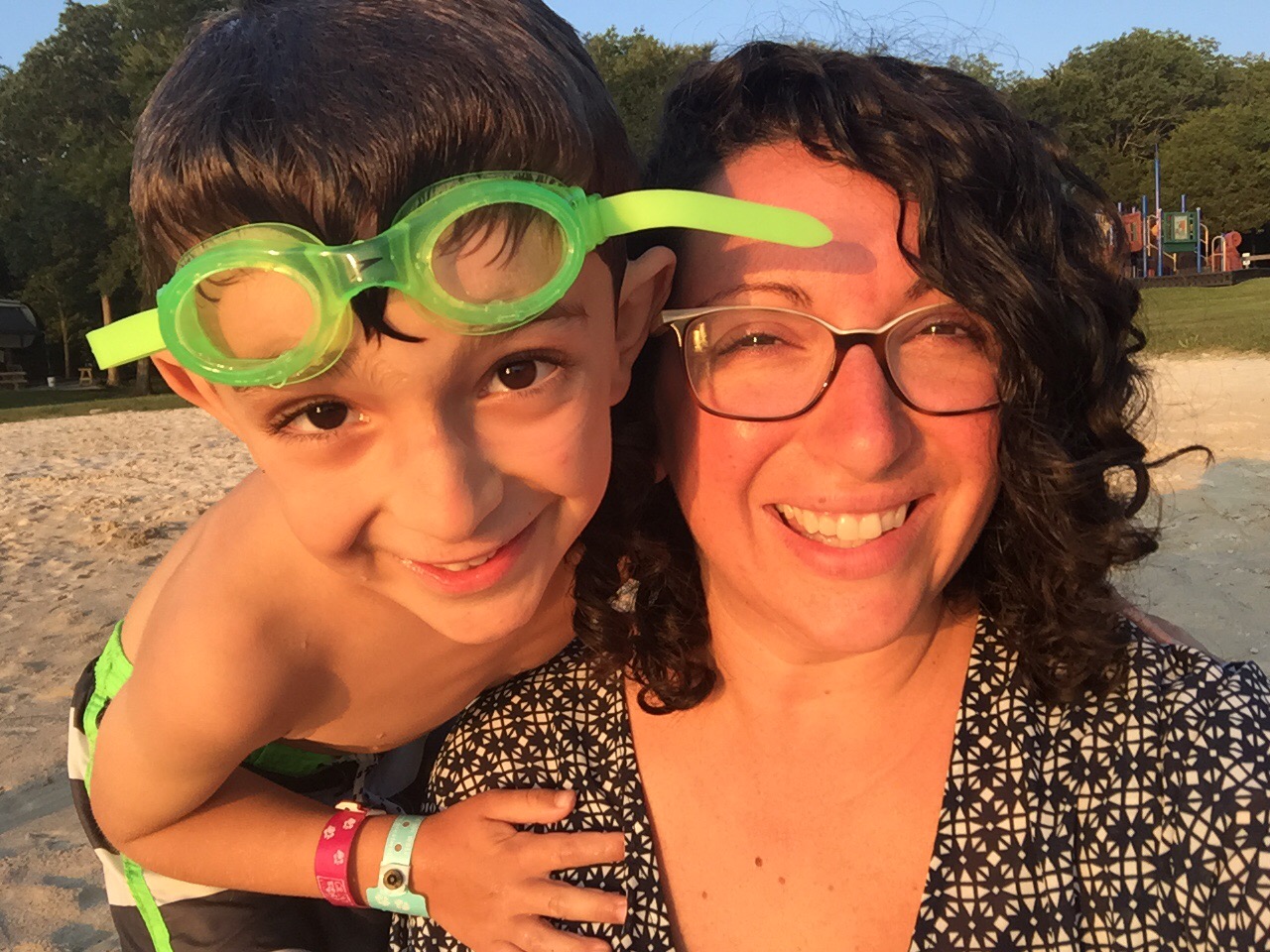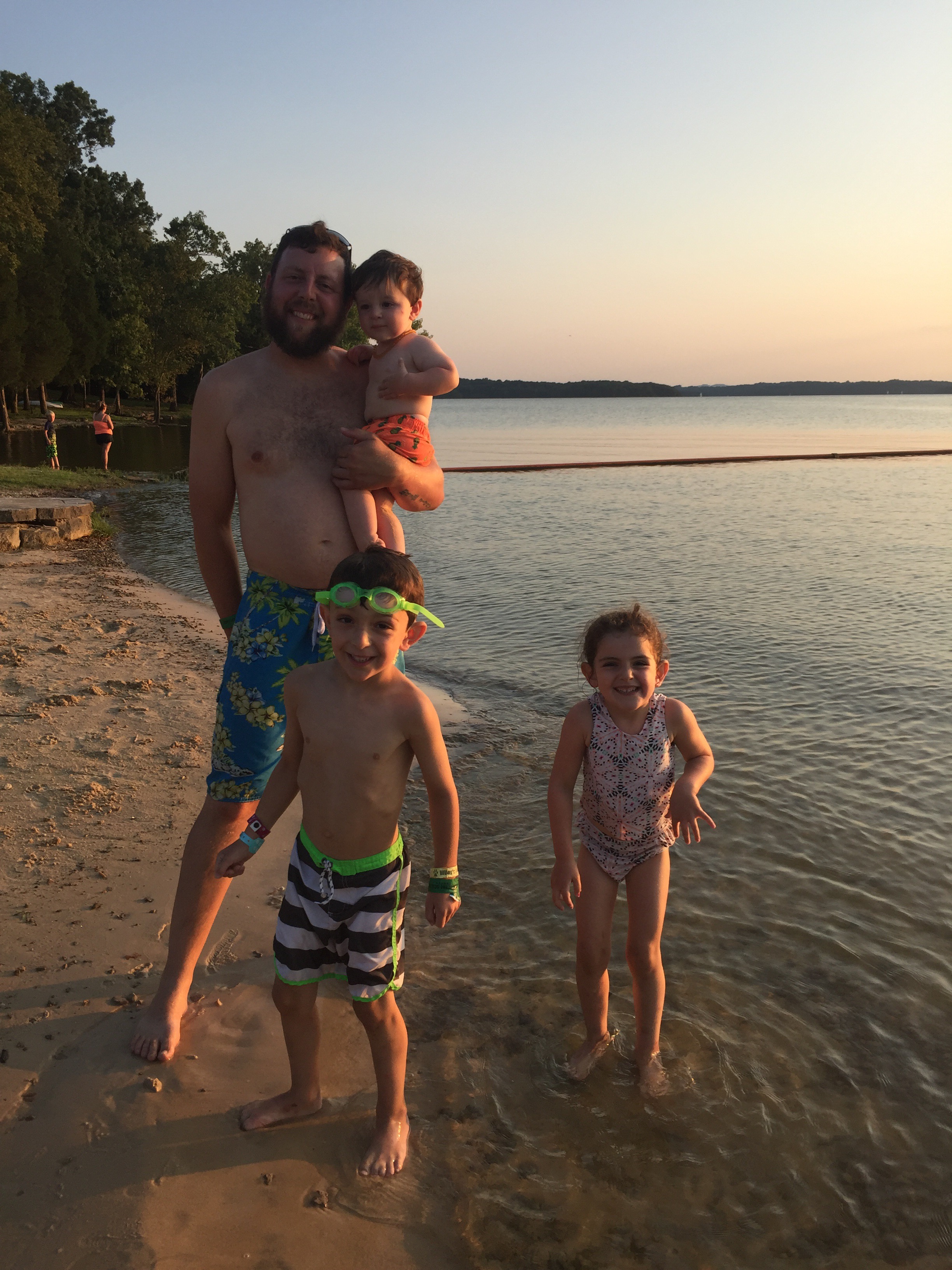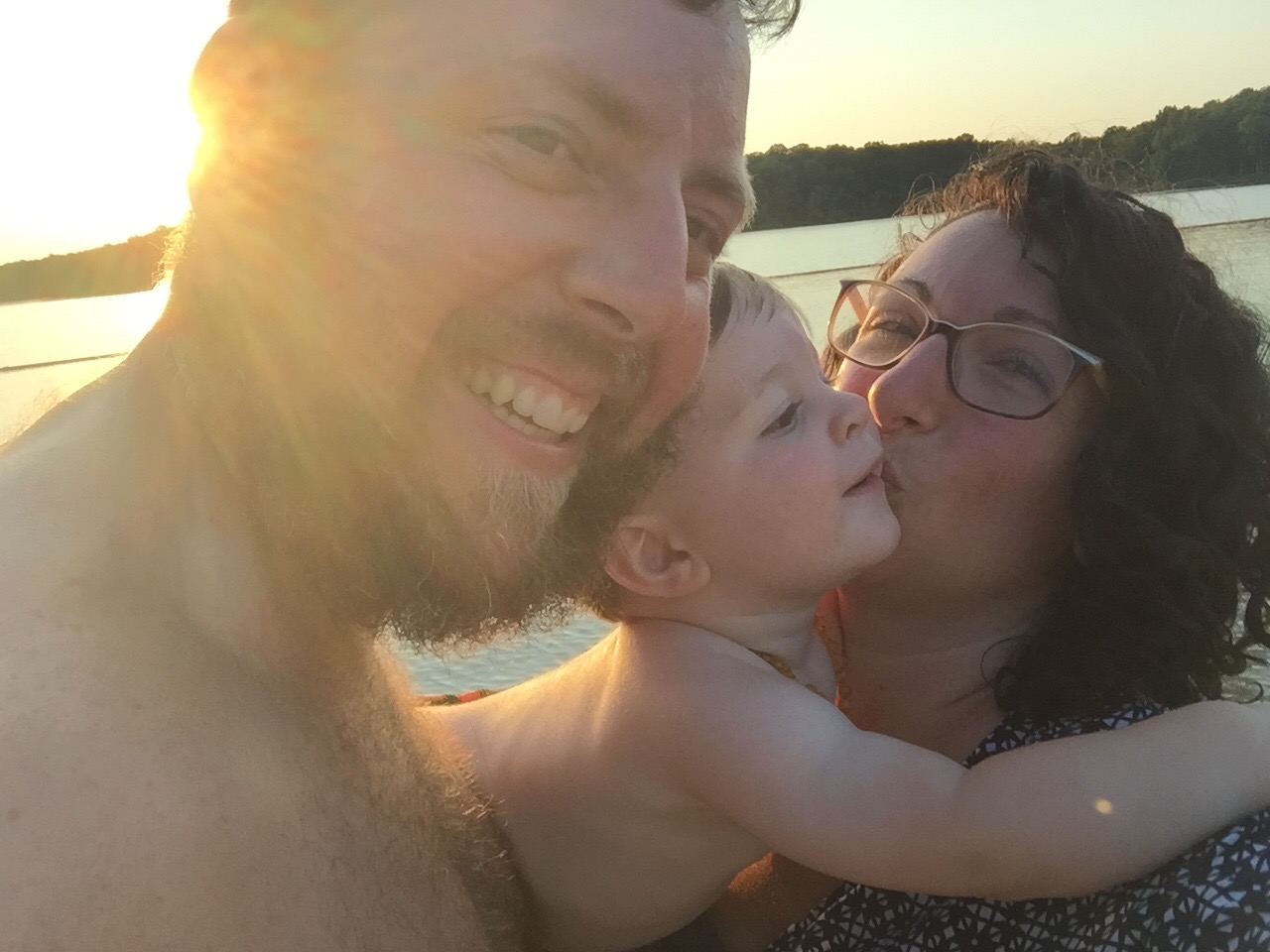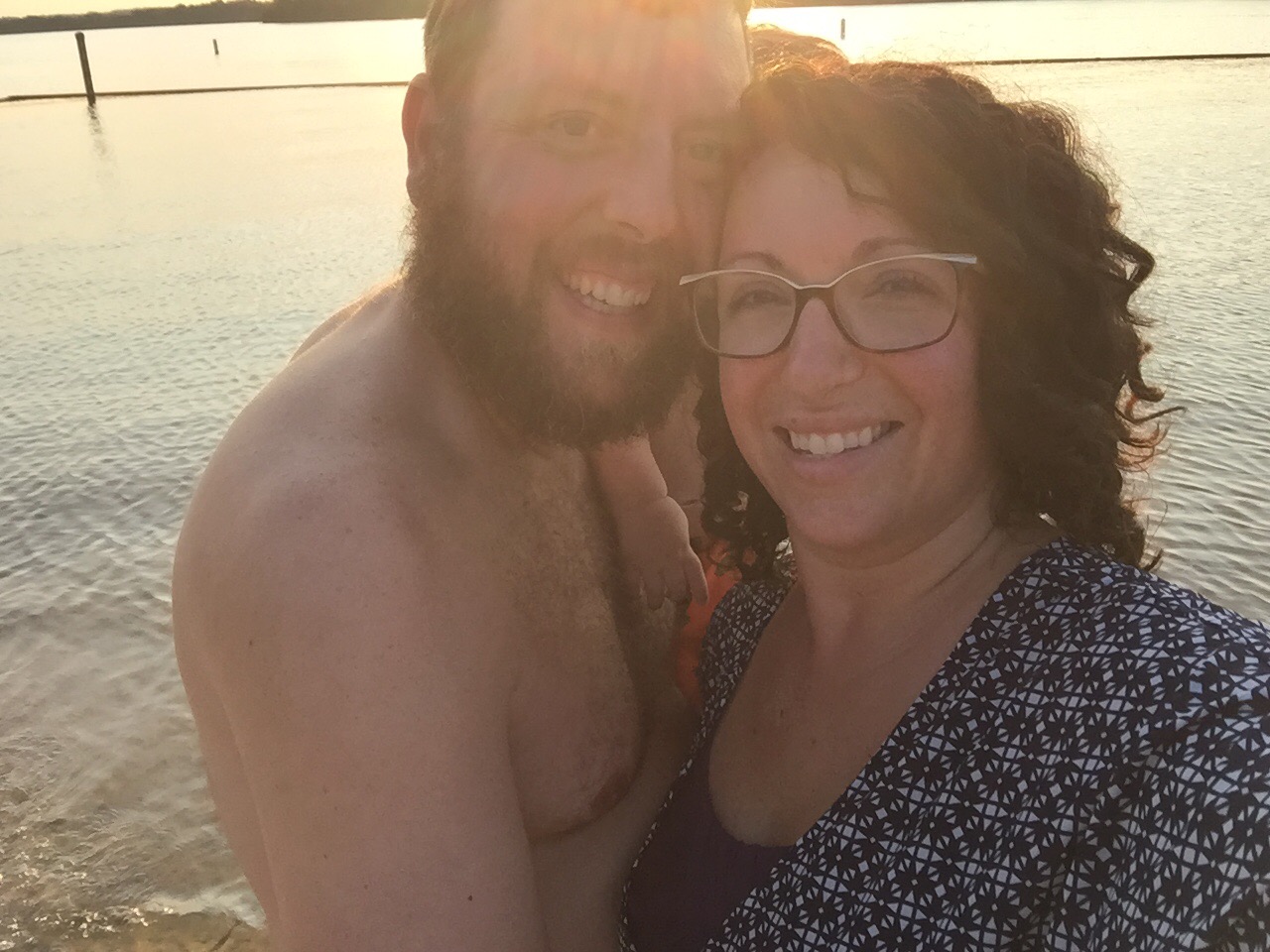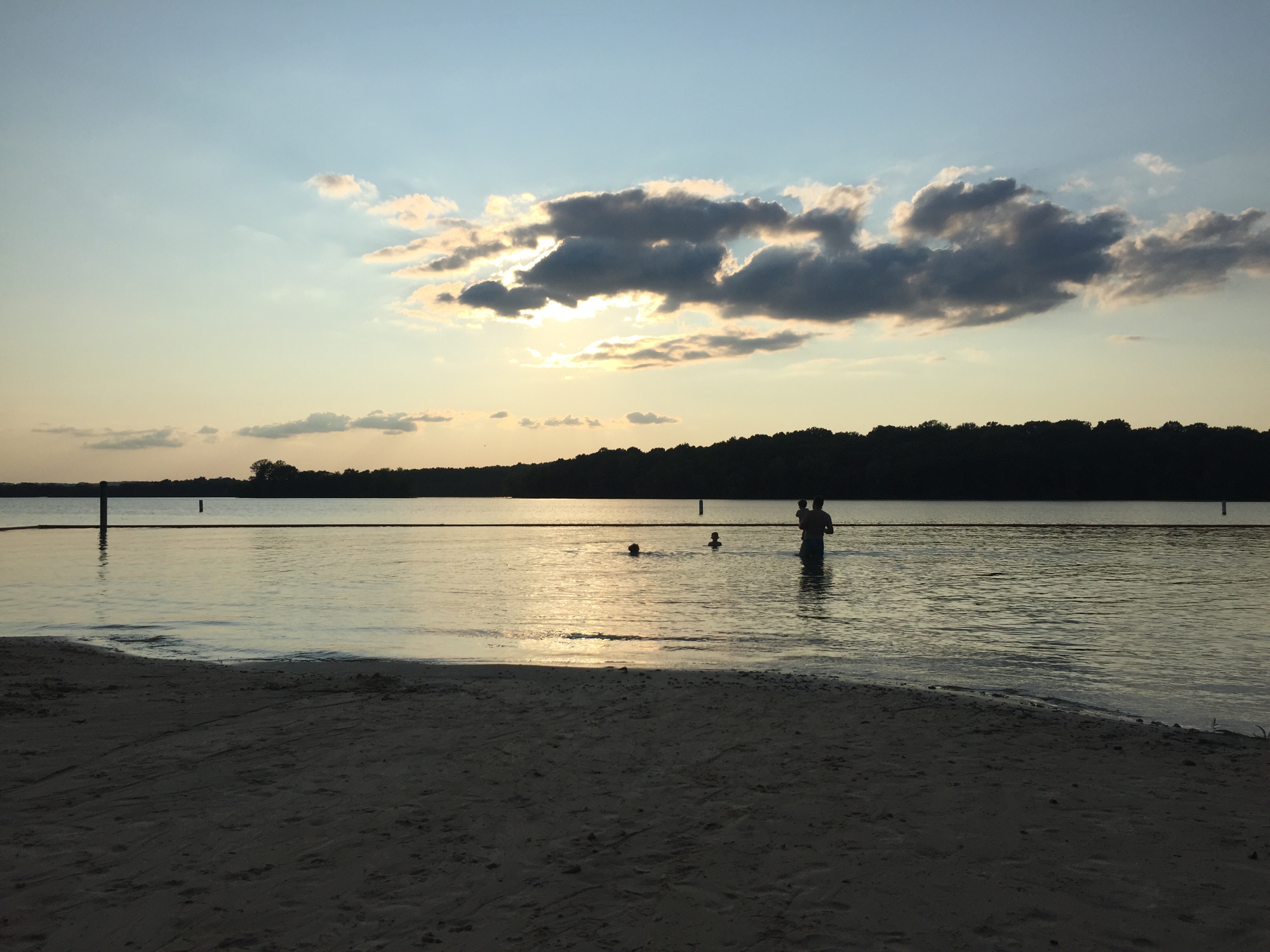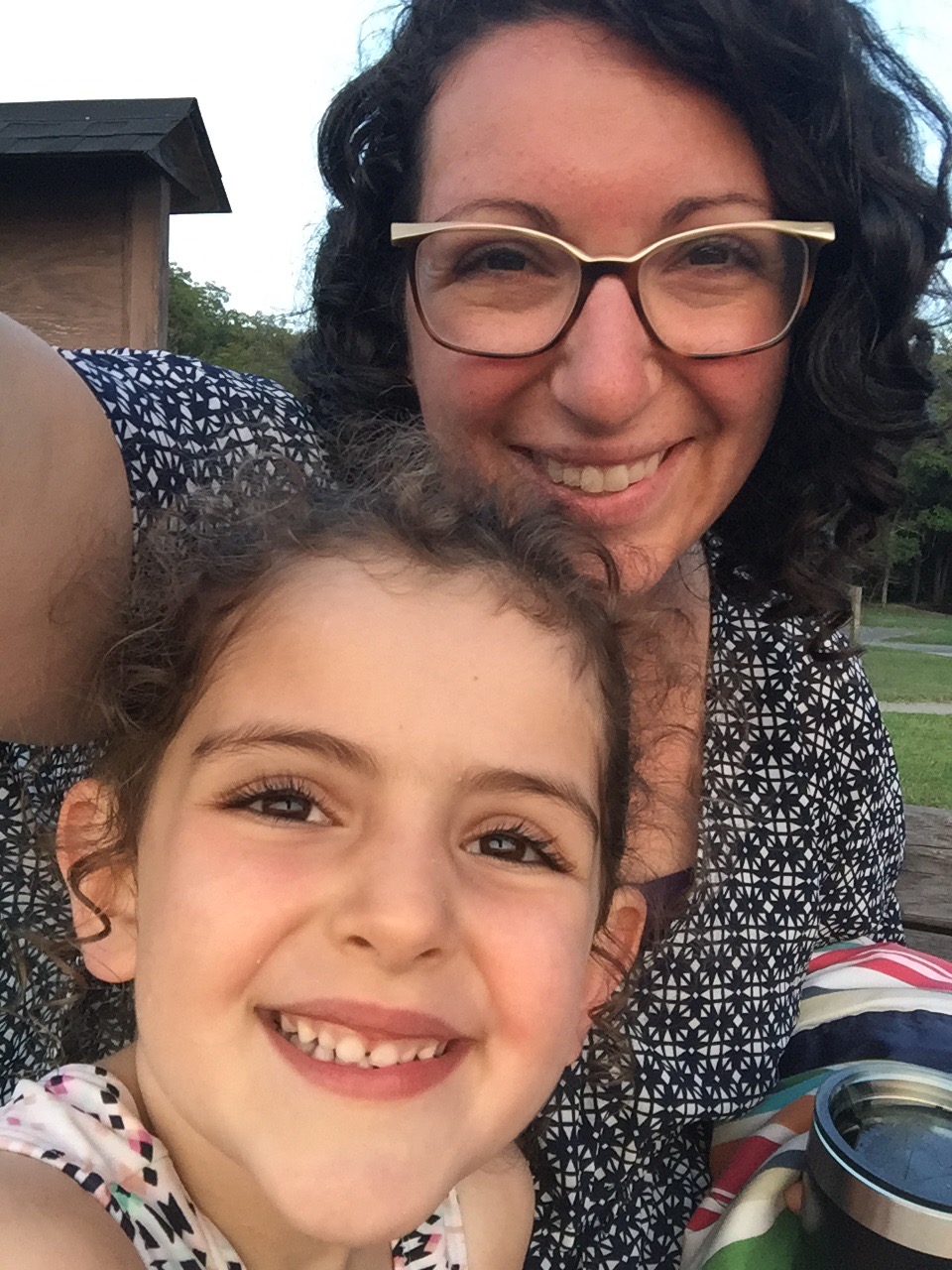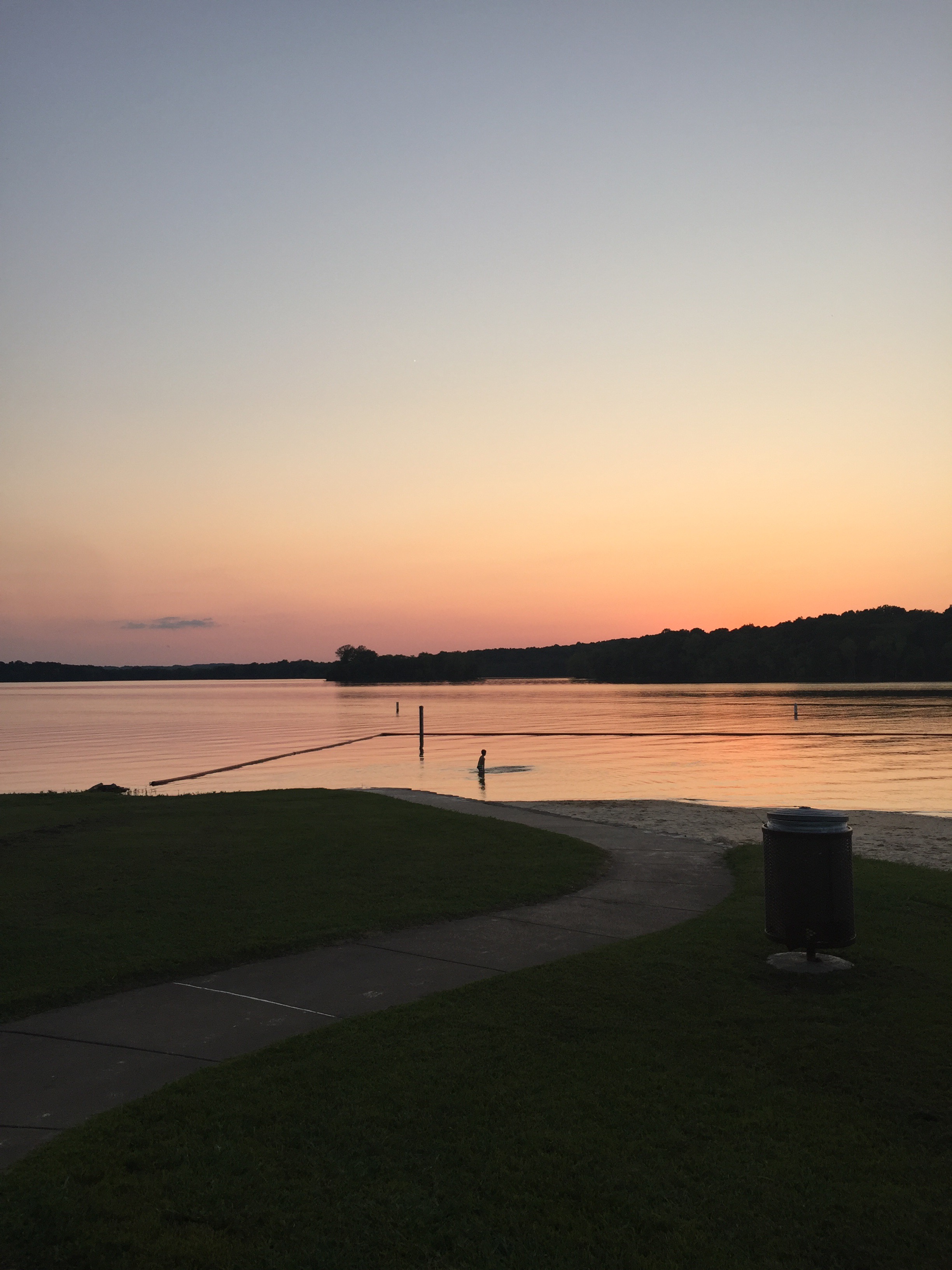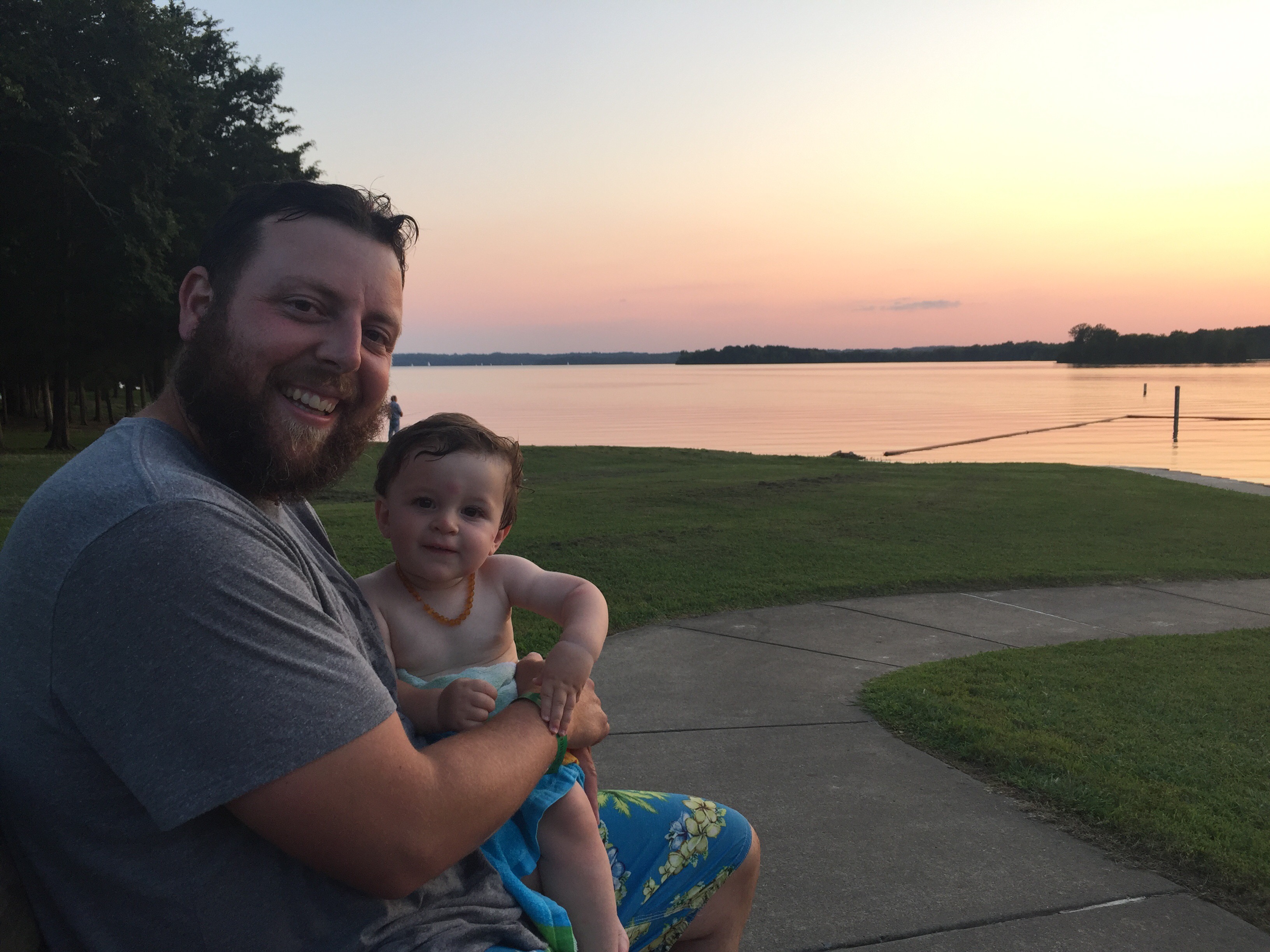 Once back and ready for bed, we located the remaining mosquitoes and decimated them all. Most were big and fat and slow from their previous night's feast.