We talked this morning with the kids about the remainder of our trip and what's left to do. They are excited to see their cousins in Virginia Beach and then head home. Tucker asked to add some days on because "these have been the best days of his life" hearing that brought this whole trip full circle. We did this because WE have always wanted to, and we hoped we'd give the kids an experience of a lifetime. Turns out, we did.
We were out of the campsite pretty early and drove through Knoxville stopping at Trader Joe's along the way to stock up on food, especially snacks!
Then it was off to Music Road in Pigeon Forge, Tennessee. We got there around 2:30 and though our room wasn't ready we were able to swim in the pool while we waited.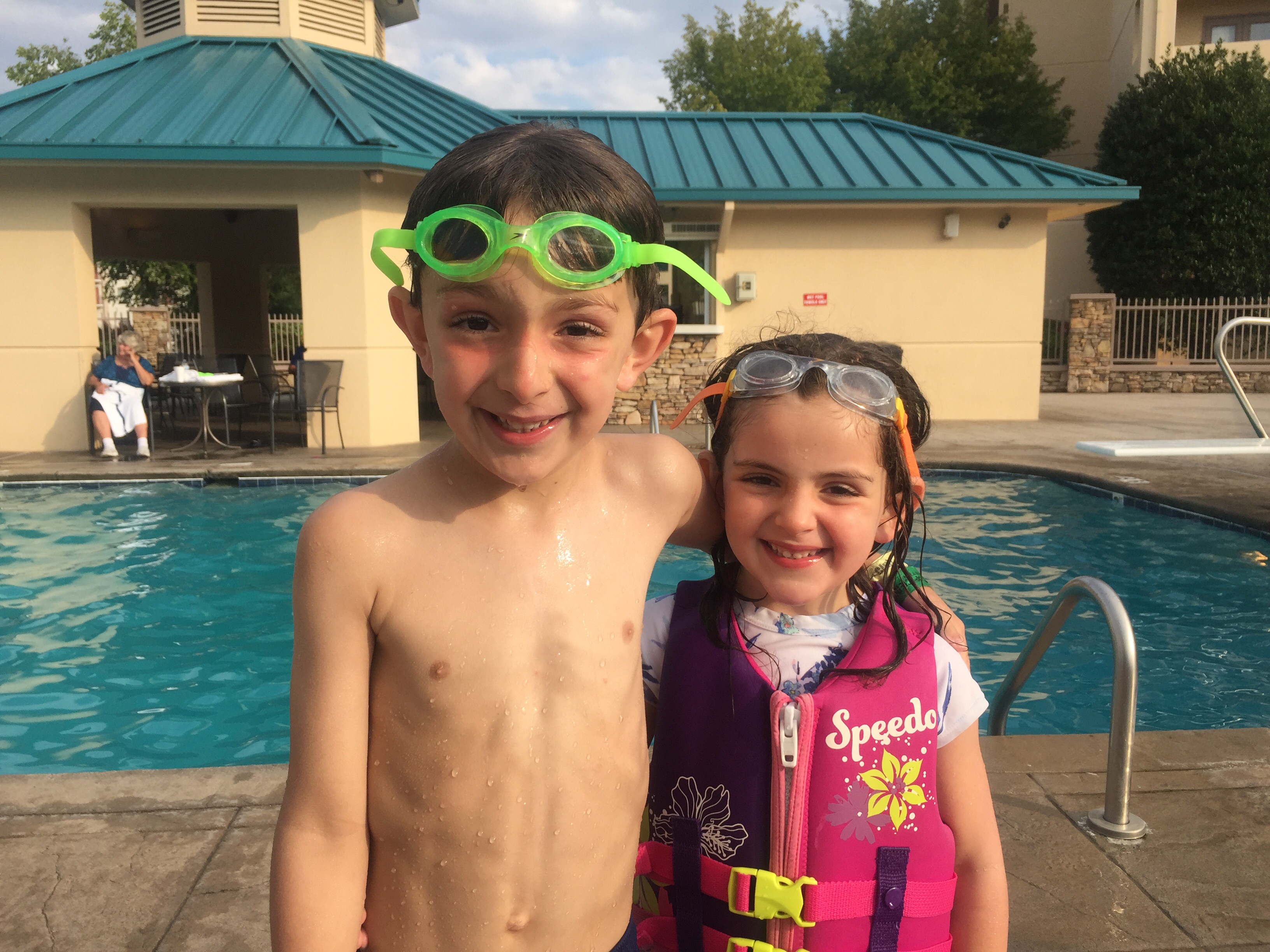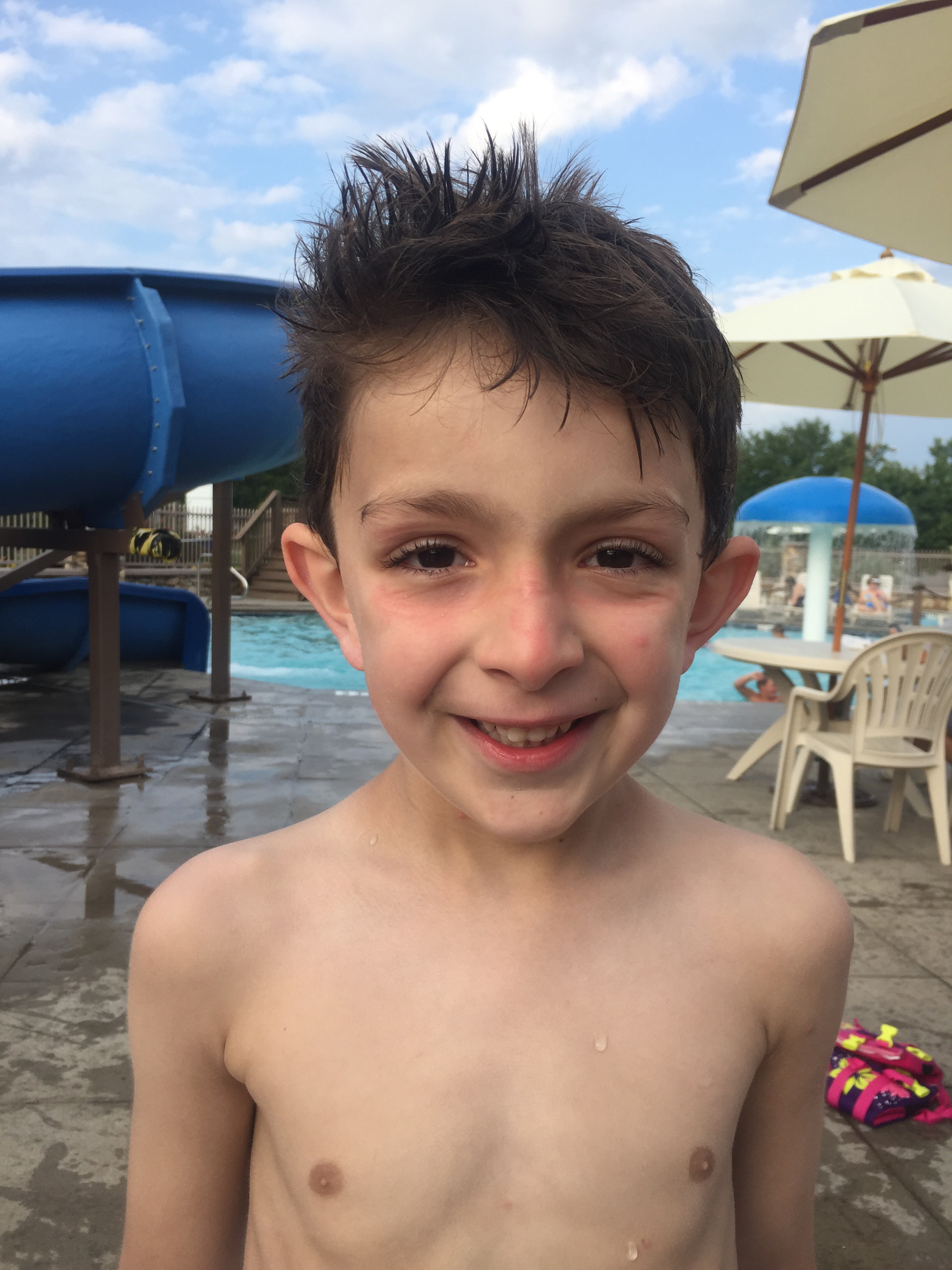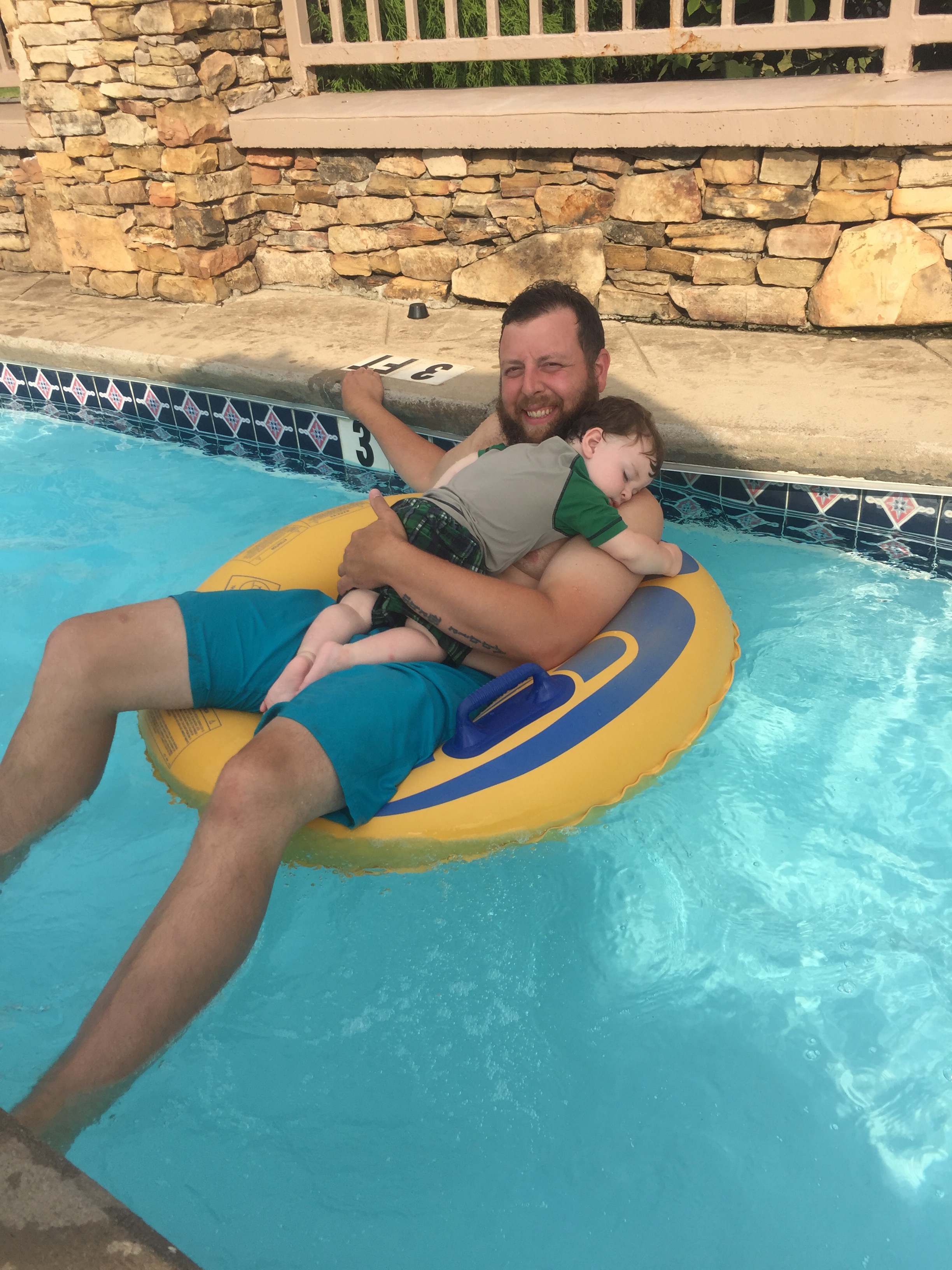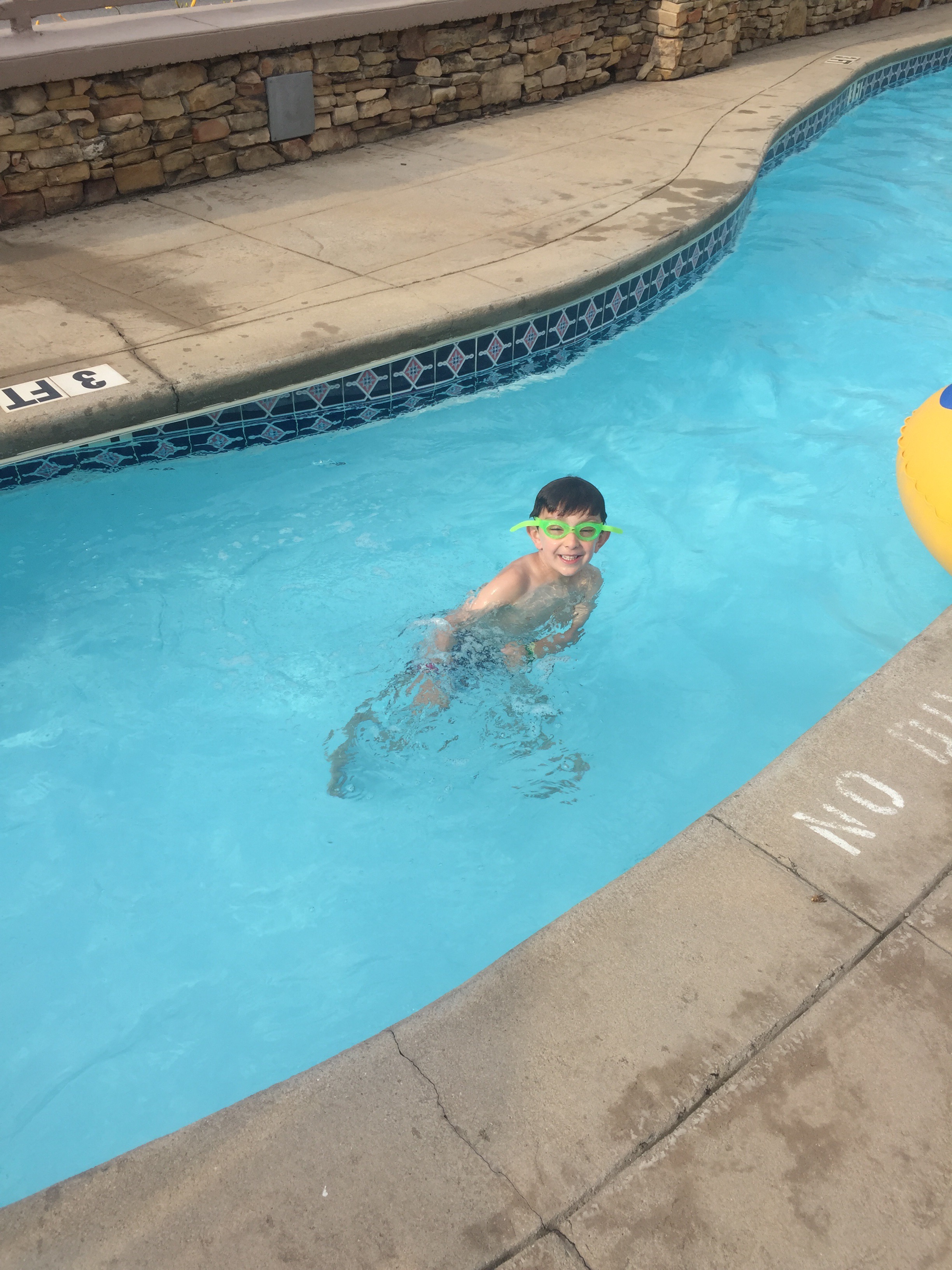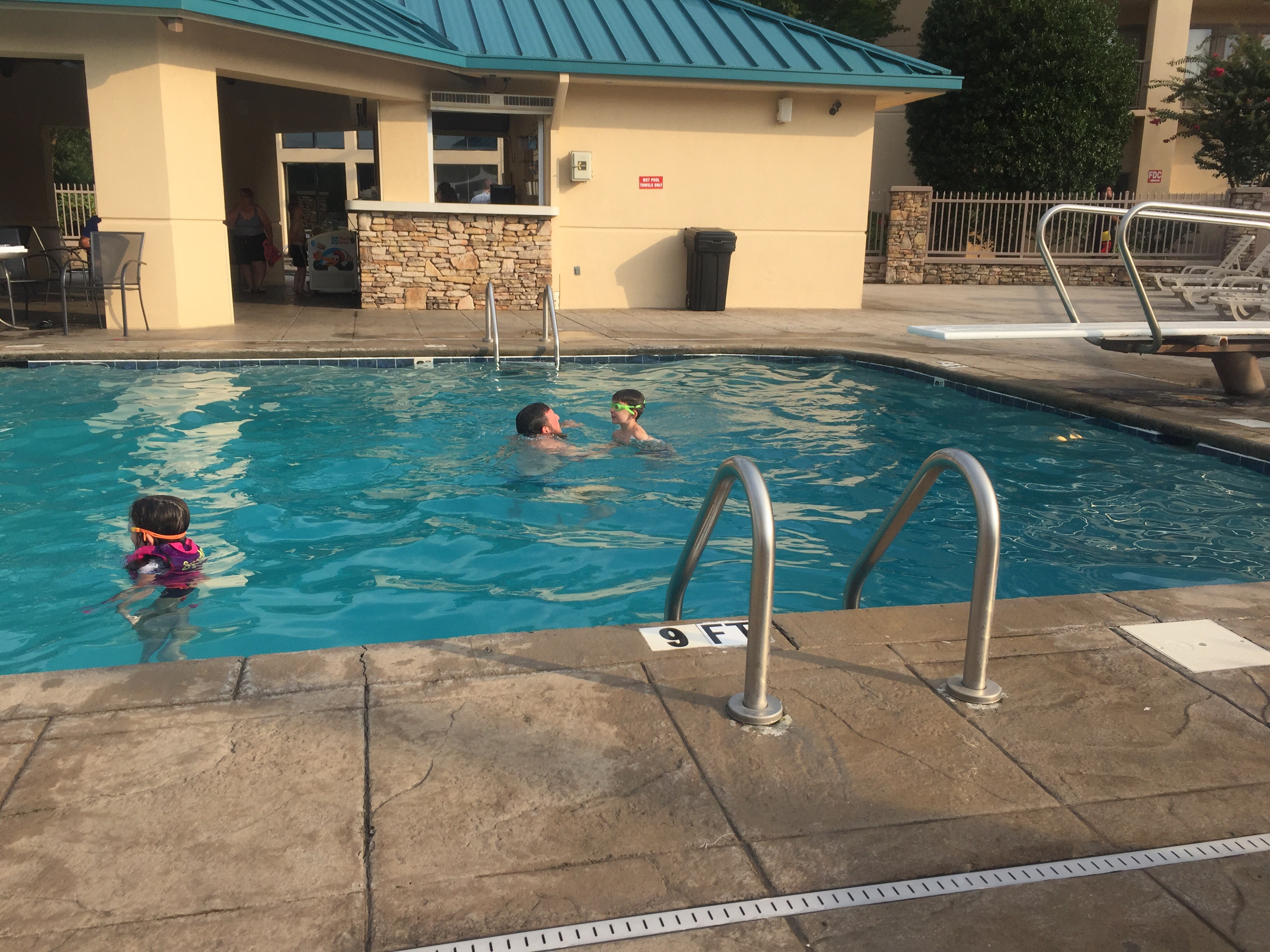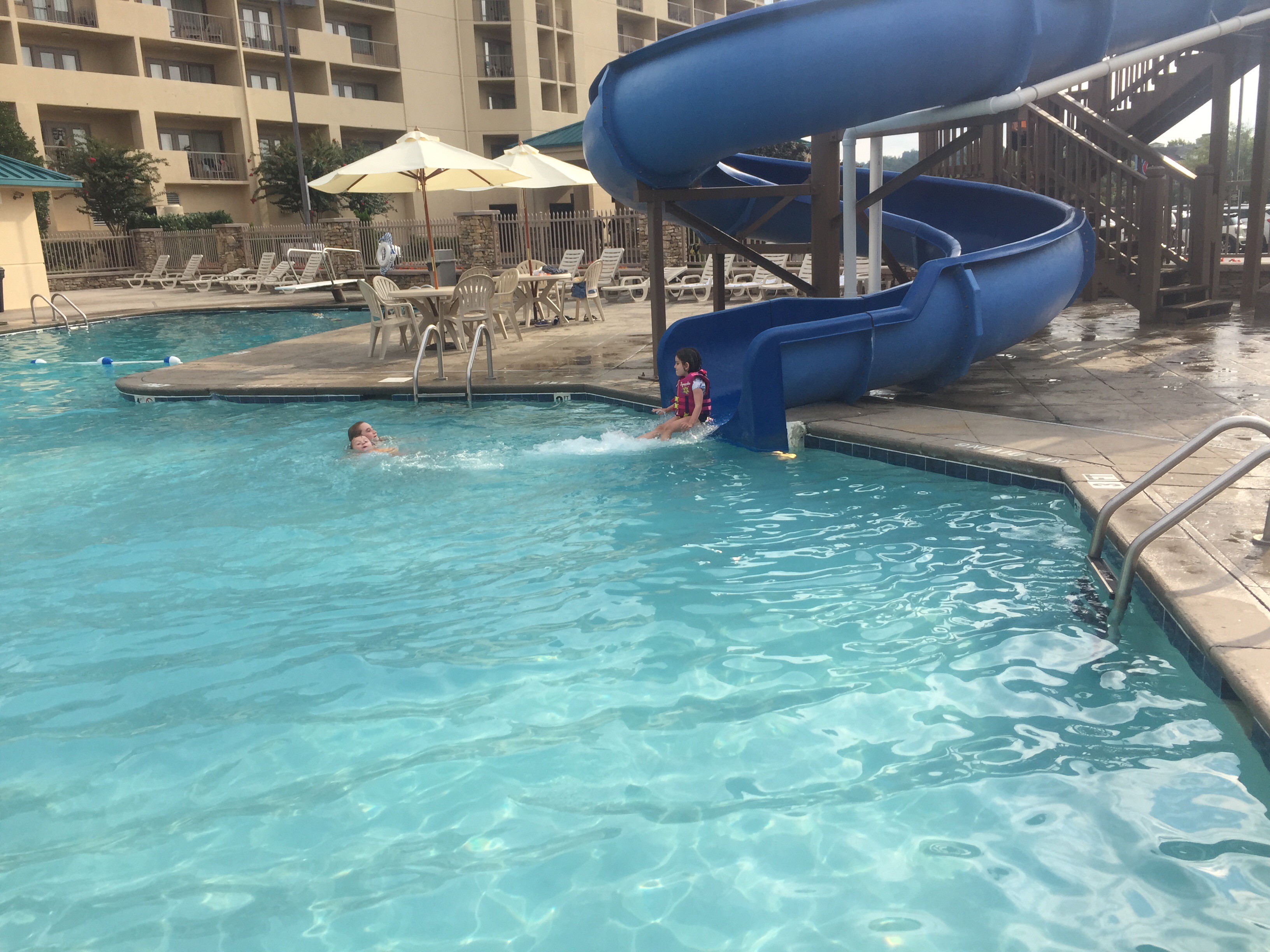 Pigeon Forge is a tourist trap galore. Ripley's museums. Crazy hotels and upside down buildings, it could keep a family busy for days, if you're into that kind of thing. We opted to laze in the lazy river and play on water slides all afternoon. Griffin even caught a nap while we lazed!
Kids were tired and hungry when we were through swimming so we took tubbies and ordered sushi & hibachi which we ate in our really cool family suite. Everyone was happy and full.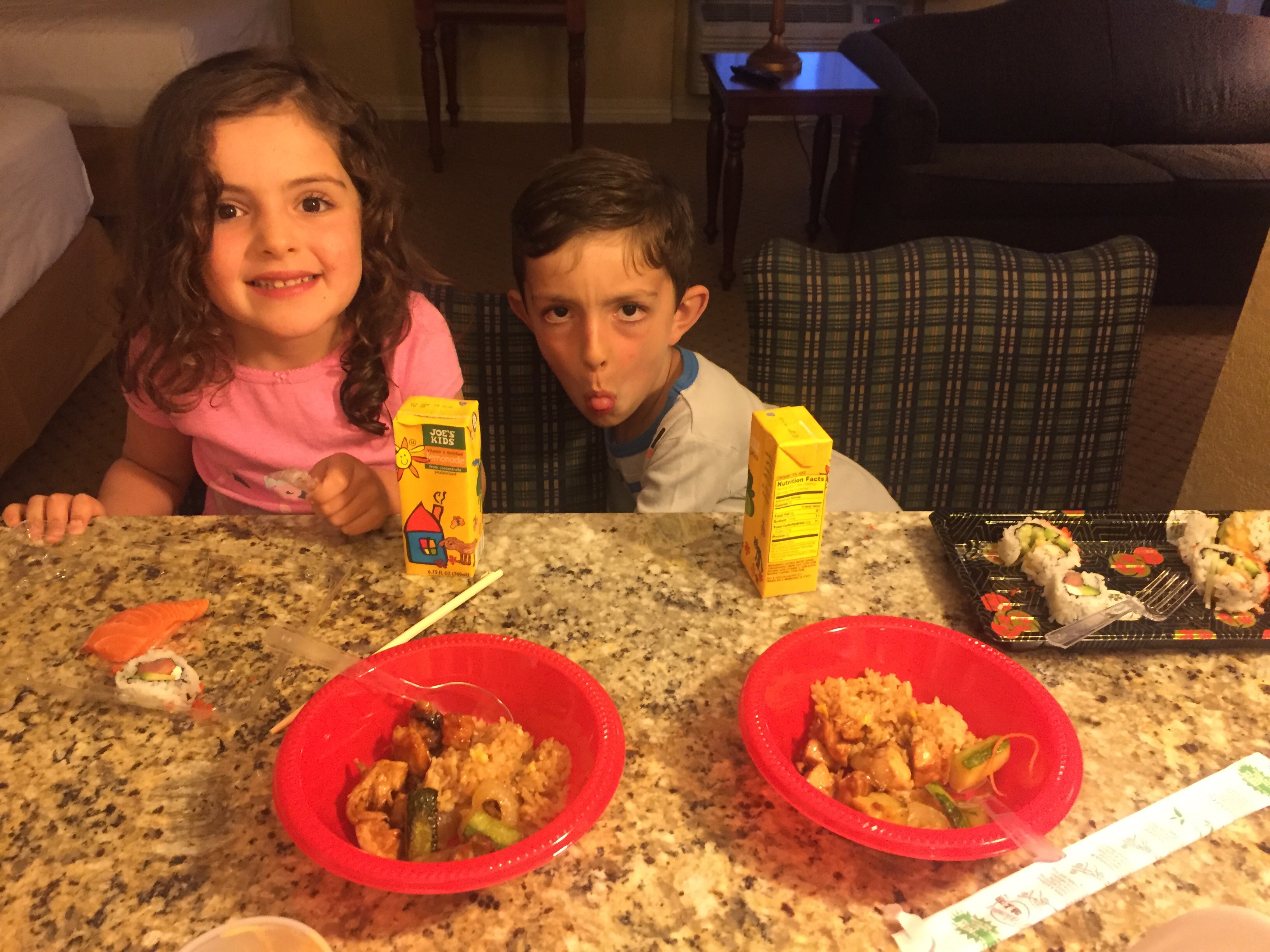 So, the kids got their chance to watch Treehouse Masters again while we got Griffin down. They are adamant that we now build a treehouse. I think Tom is only half upset about that but also, half excited…