Up early for morning Yoga in the lobby. It's a great way to start the day. We then hit up the breakfast buffet right at the lodge. Everyone got their fill and then we went back to the room for tubbies and to pack up.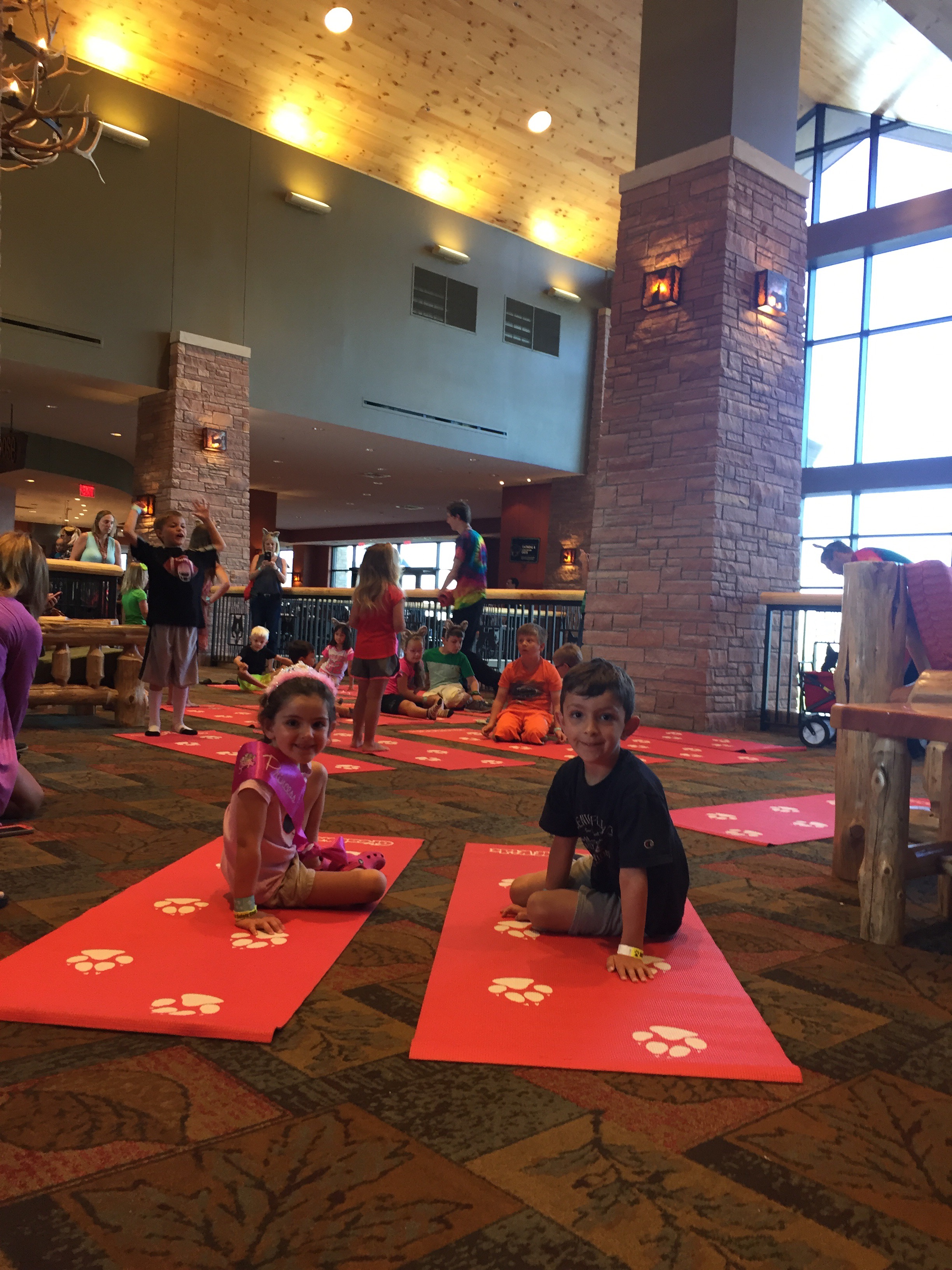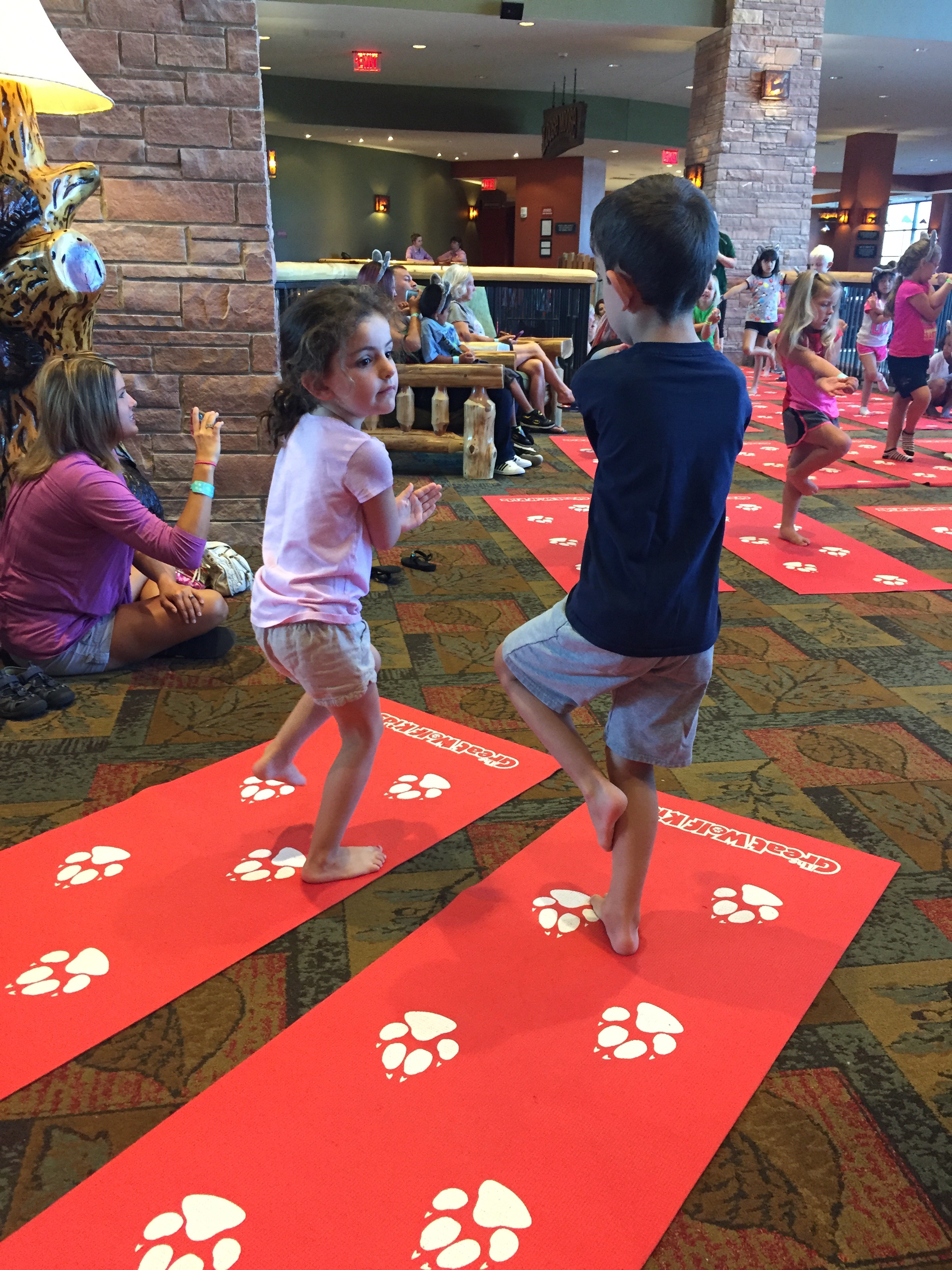 Once we checked out we continued to roam around GWL playing MagiQuest and then mini golf. While Tucker made attempts at dueling the dragon, and Tom in Penny's stead, Pen colored buttons during the hotels crafting activity. Once the Dragon was conquered, we hit the road.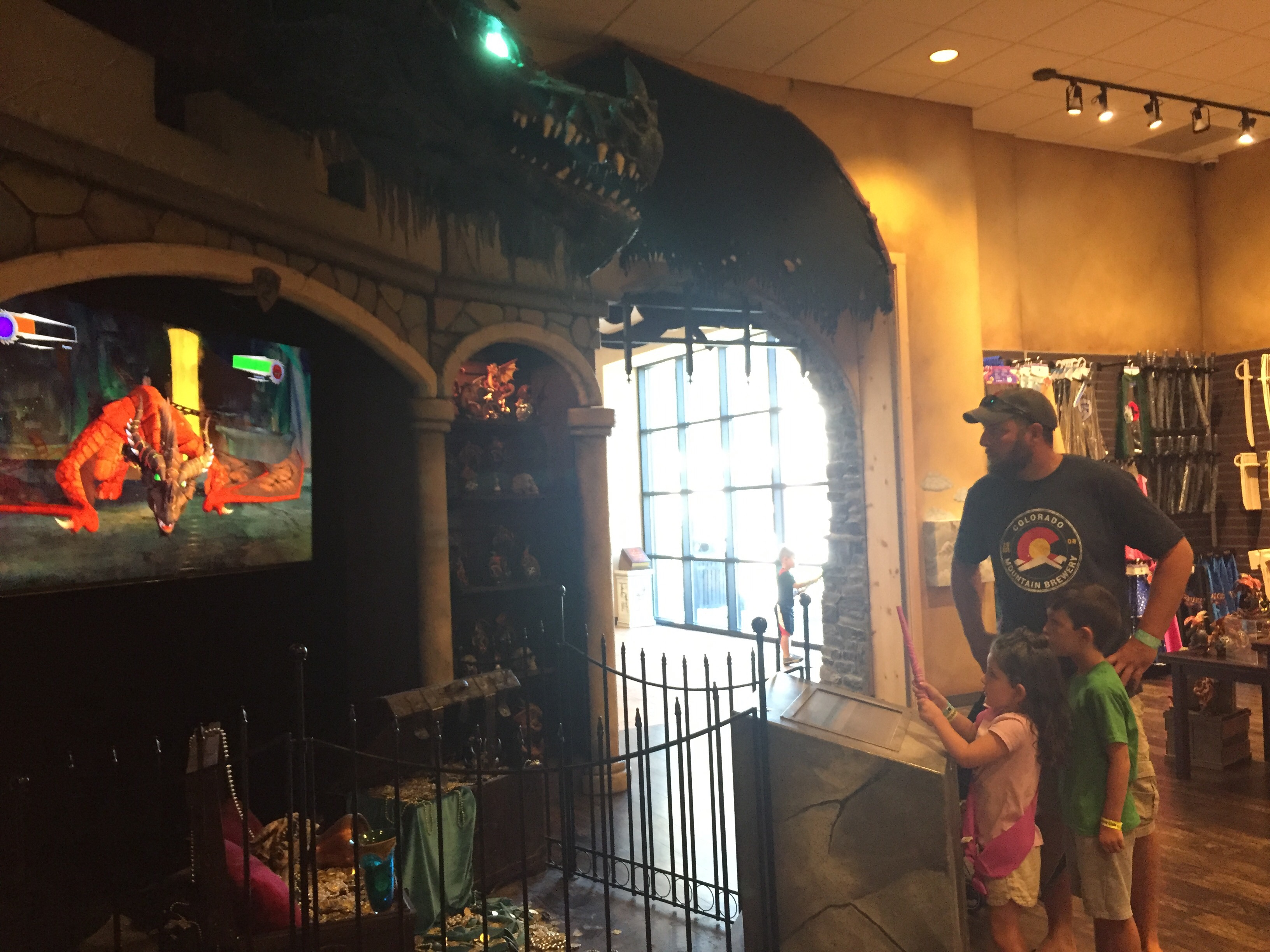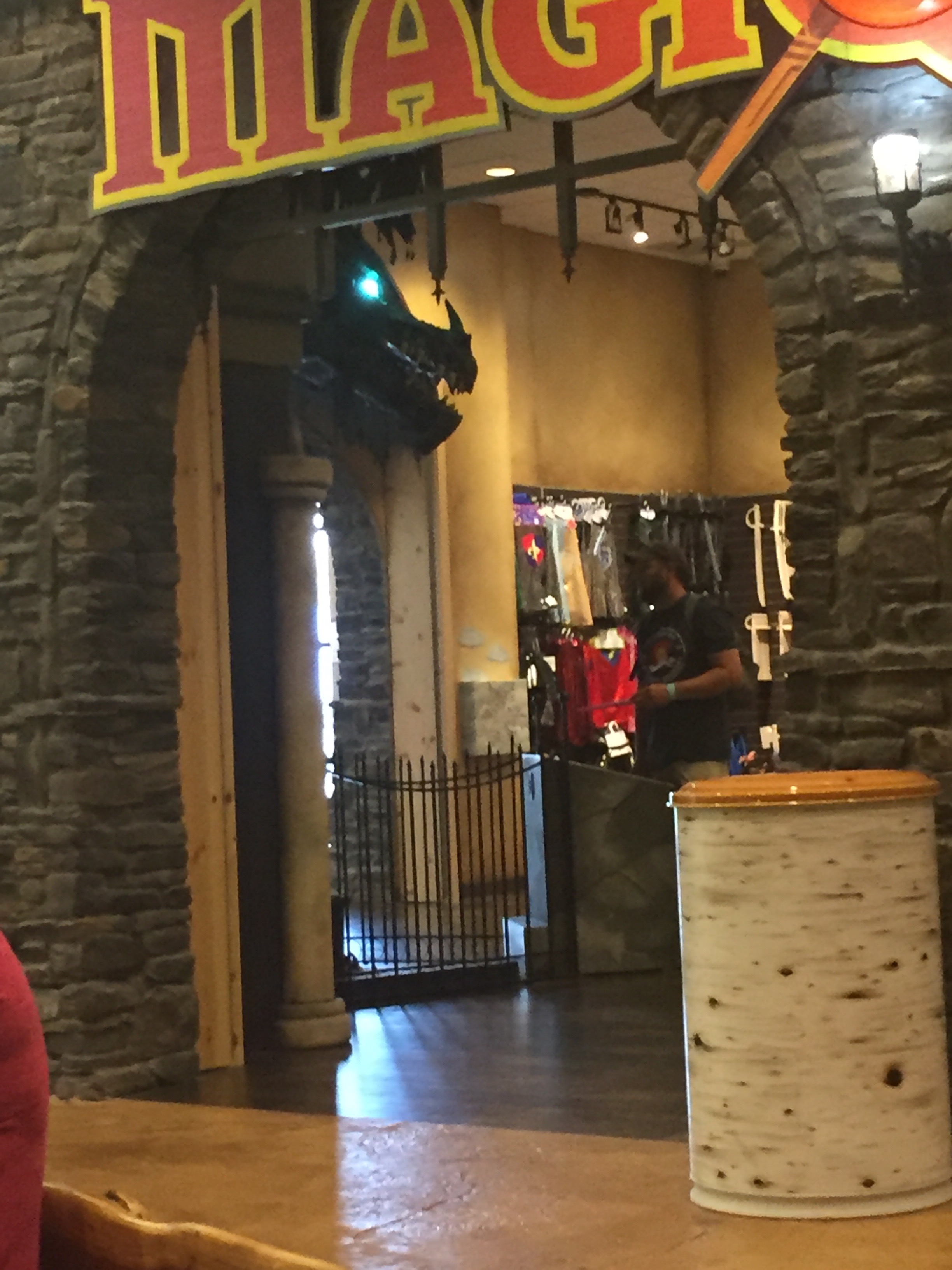 It was a LONG driving day. We drove straight through to Texas – mostly because there's just literally nothing in this part of the country. So we drove. And drove. And drove some more. 5 hours total.
We went forward a time zone and made it to the hotel at 8:30pm. We watched a couple episodes of Treehouse Masters (or something) on Animal Planet while I put Griffin to sleep. The kids are now super pumped to build a tree house.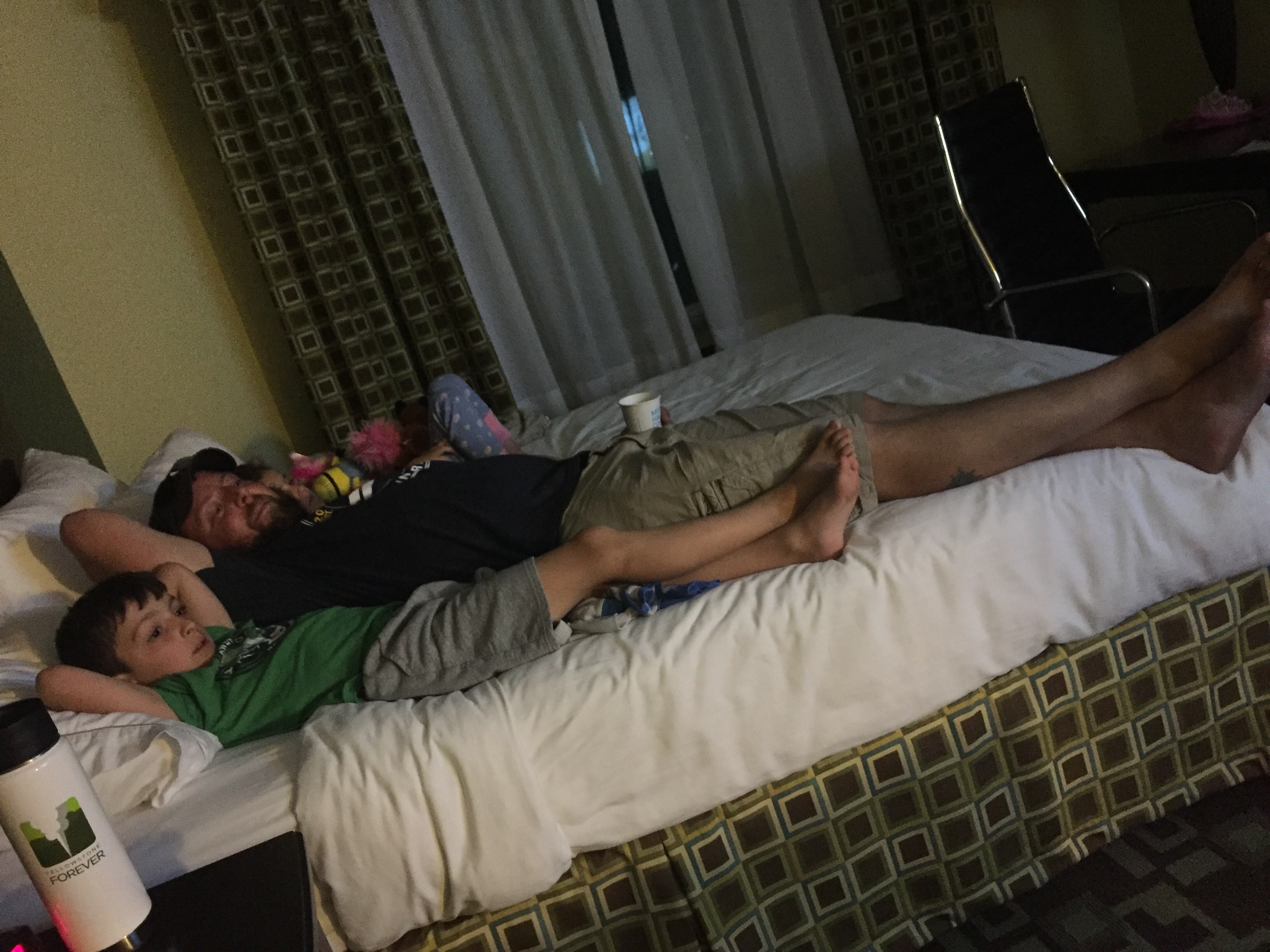 Add it to the list, kids.