We took our time packing up today to drive through Colorado, but it was worth the wait. What a stunning part of the country. Steep mountains and neat canyons. I felt bad that tom drove and couldn't properly appreciate it's beauty.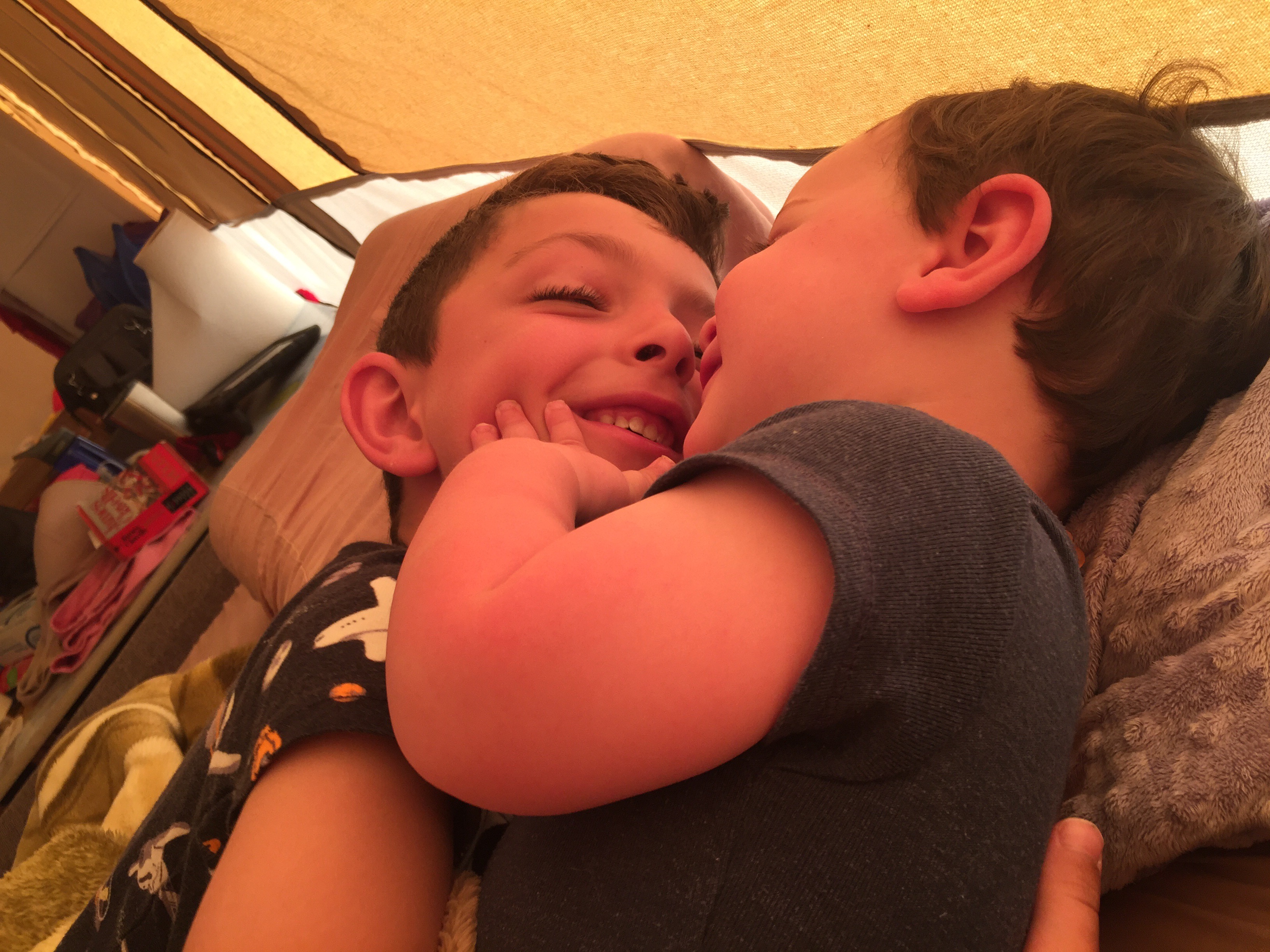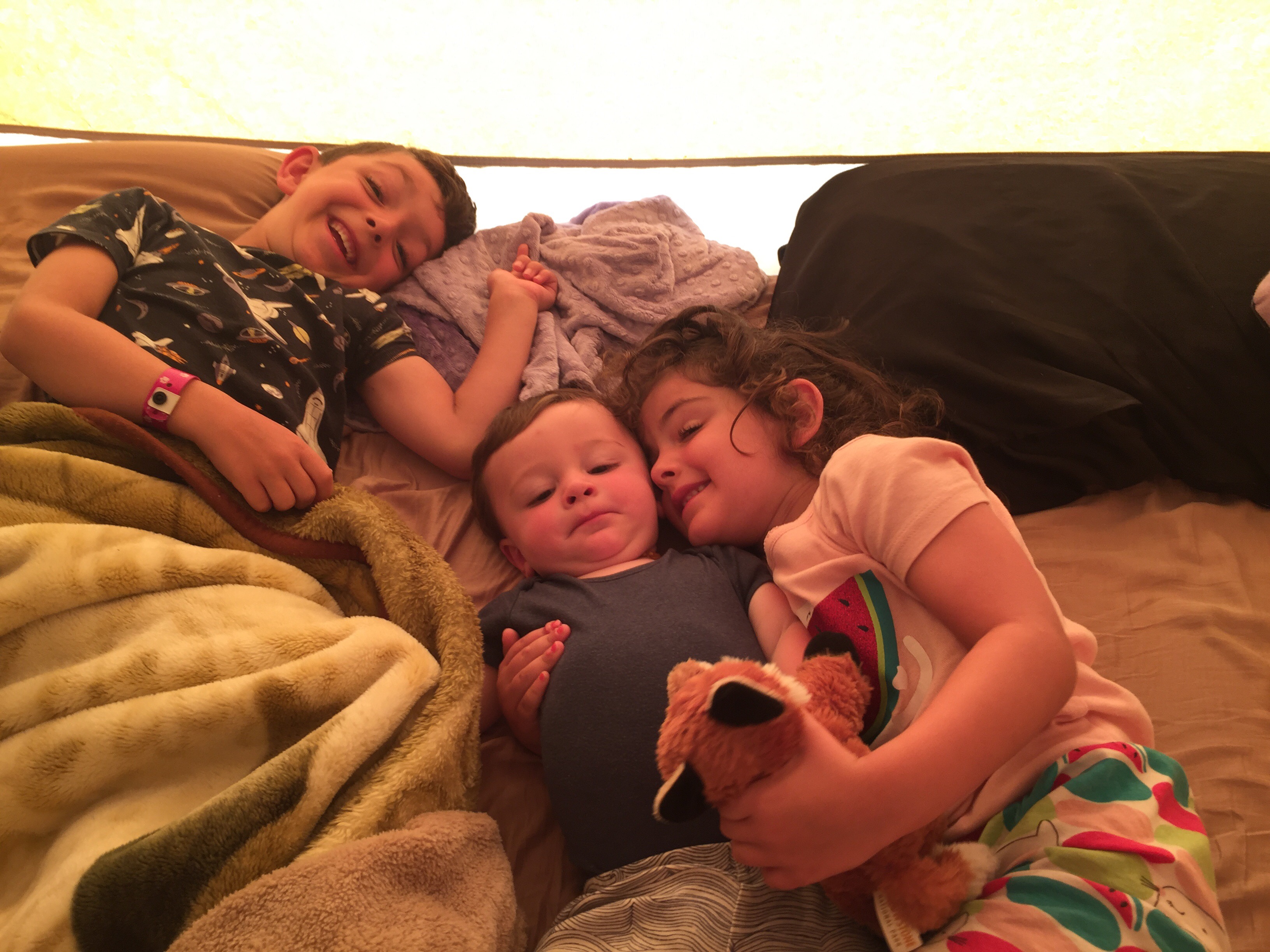 Our first destination was Vail. However the kids got hungry before we made it, so when I looked at a map and realized exactly where we were, we drove an extra 10 minutes and got off in the town of Edwards, Colorado. Fate would have it that my uncle owns a deli there. Unfortunately, the one time we travel to CO, he happened to be vacationing on the east coast. Nevertheless, we stopped at Belmont Deli and grabbed a delicious breakfast/lunch. After several years of designing their menus, it was nice to get to taste some of their awesome dishes!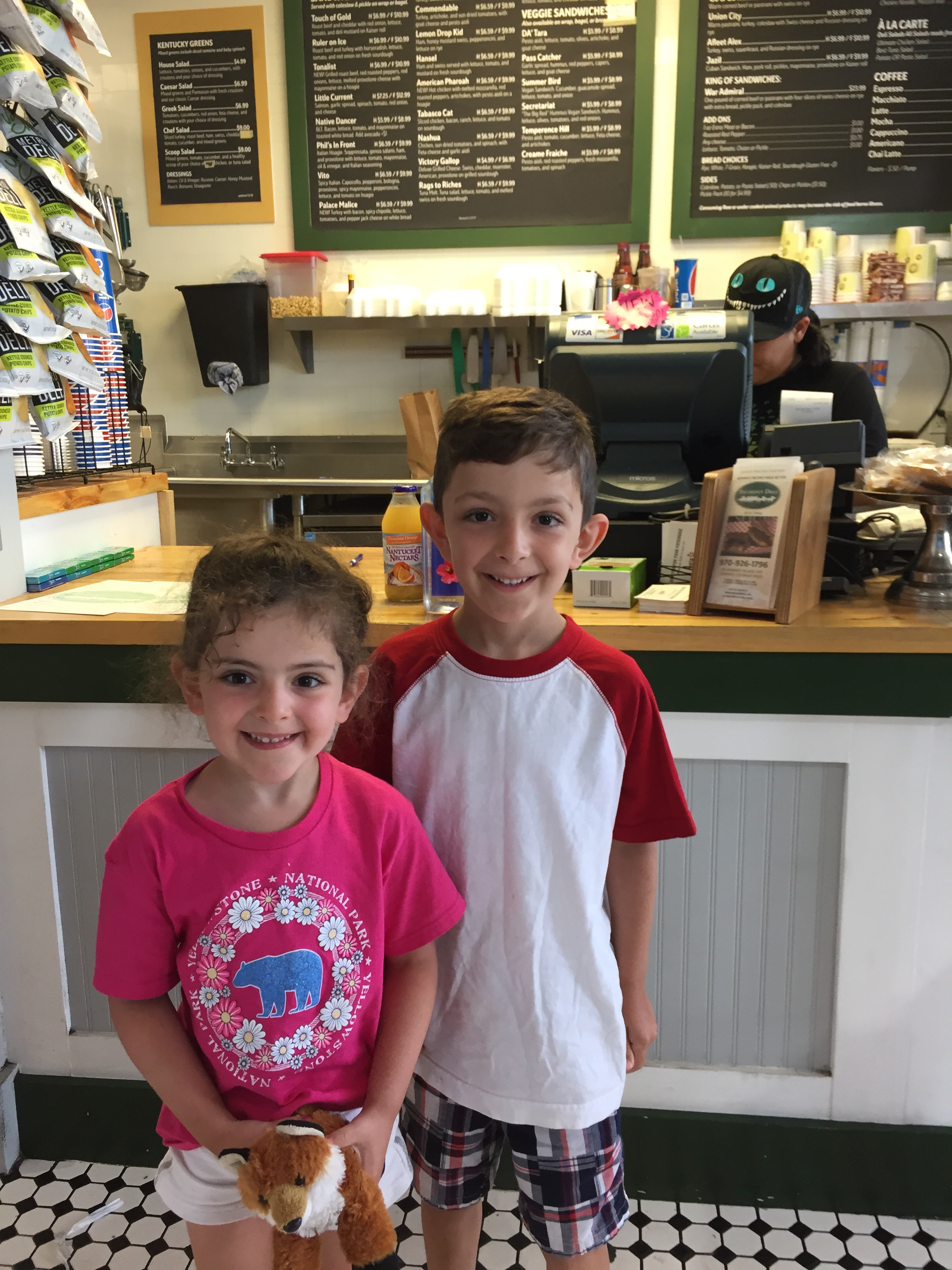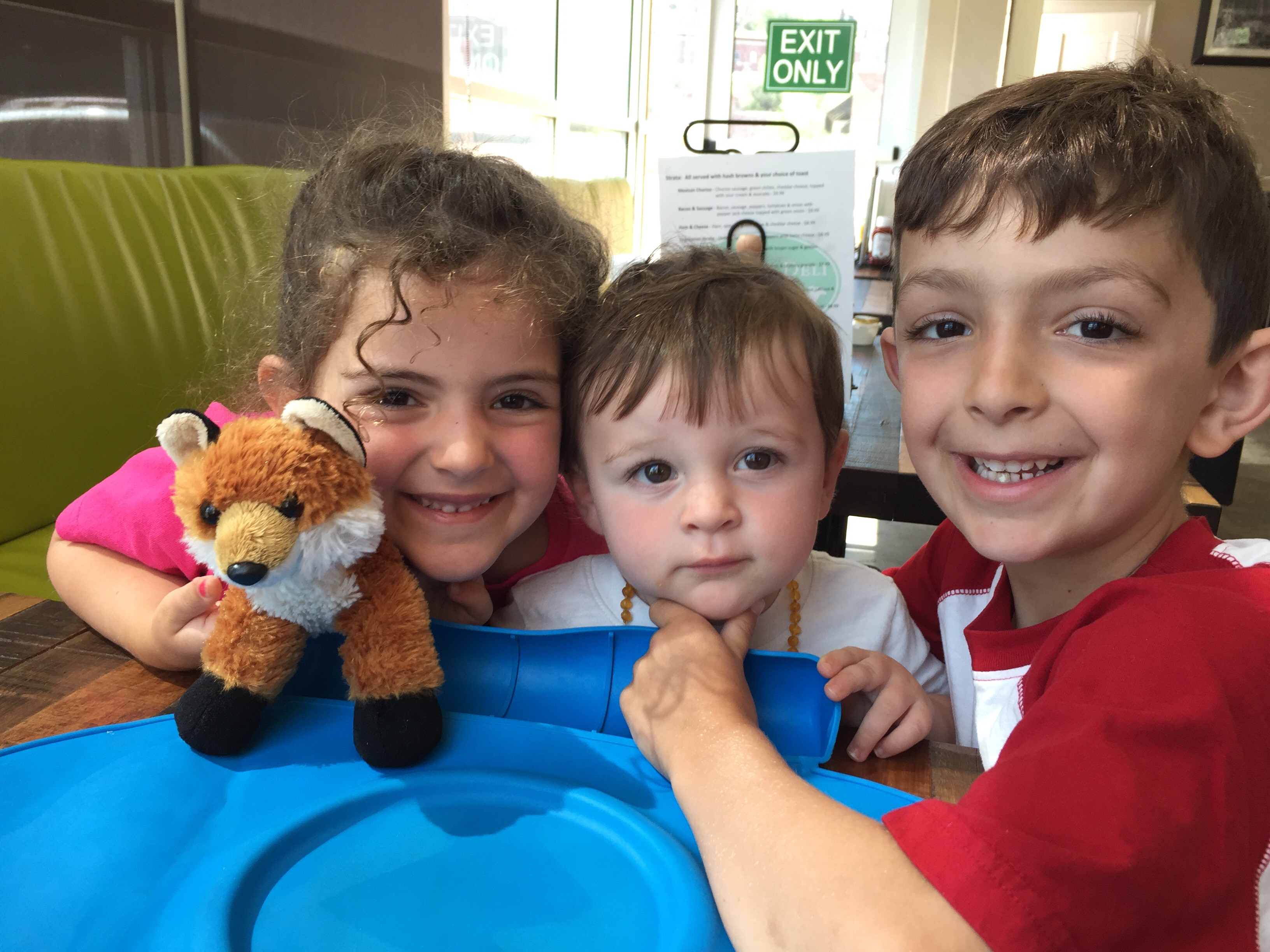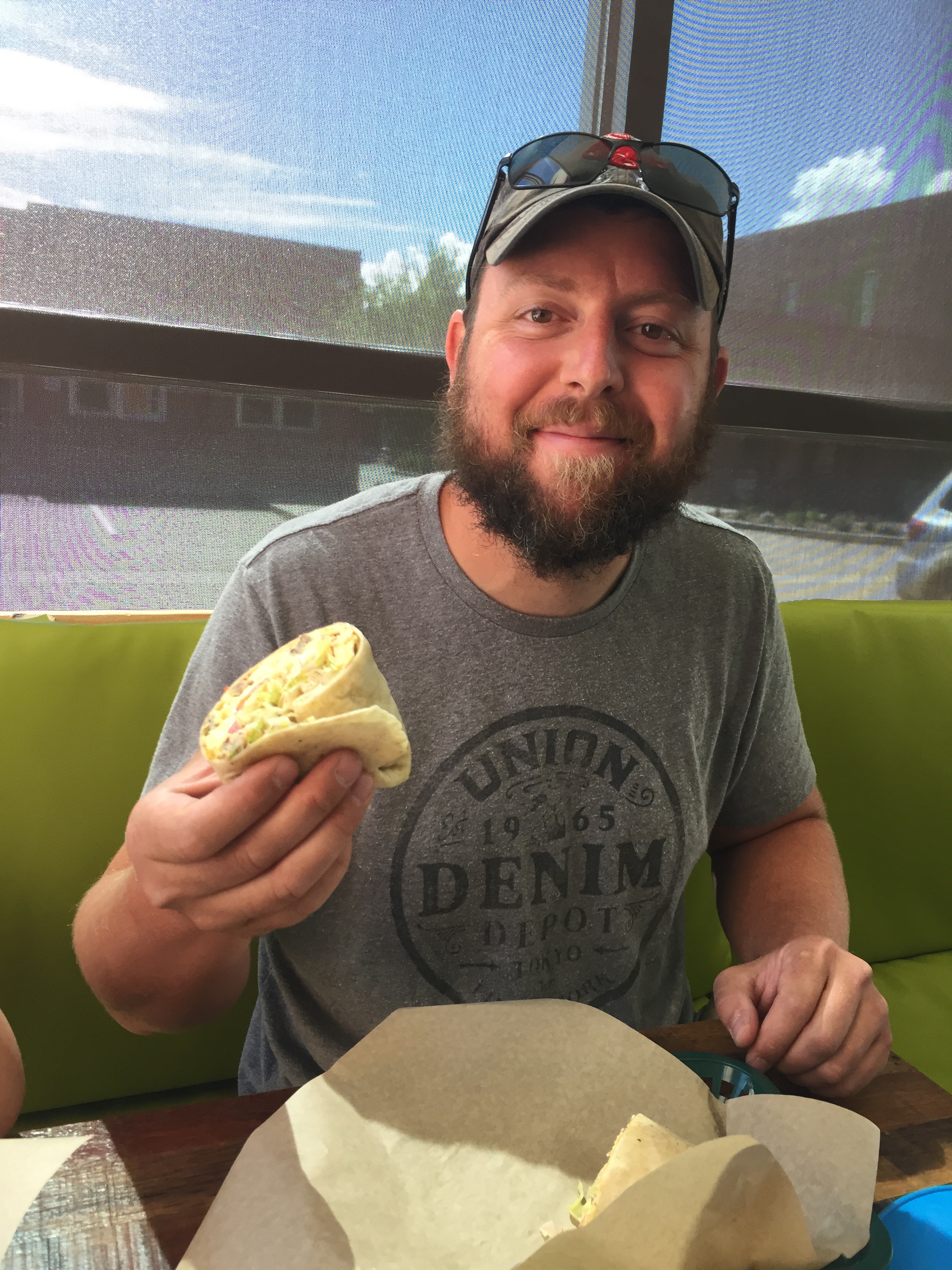 After we noshed, we were off to Vail. Again, stunning. Tom and I agreed when we hit it big we'll spend some time of the year in Vail. We took the Gondola up to the top and did a one mile hike to the sister Gondola.
Again, I will express my appreciation that Tom is a "house" and pack-mule. And now I have a picture to show you just how amazing he can be.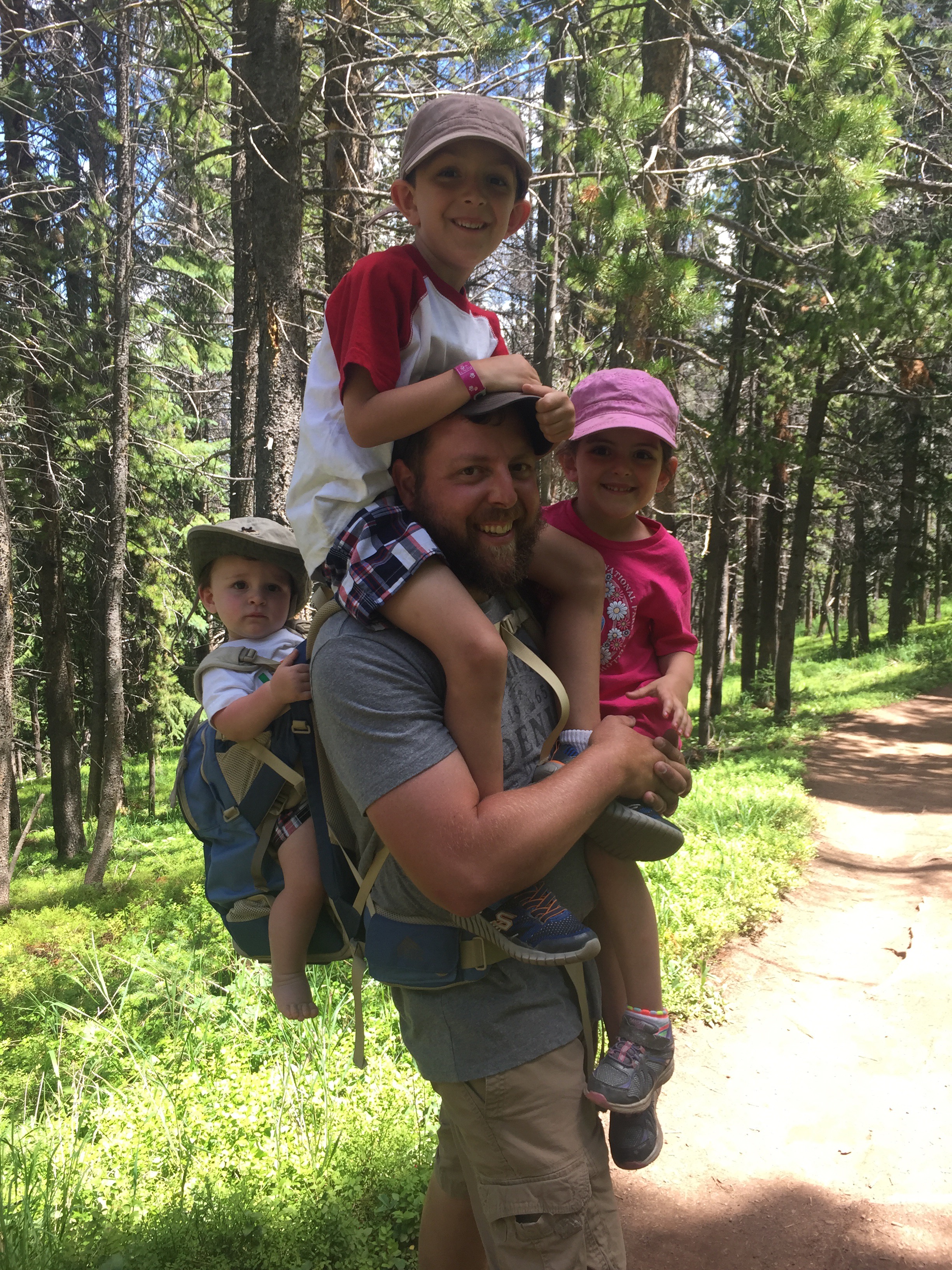 We caught the Golden Gondola (in celebration of their 50th year) on the way down the mountain and then walked through Vail Village. The kids found a little park complete with a stream to play in. We also grabbed some goodies at the farmers market, including the "world's most best tacos" from the Rocky Mountain Taco Company.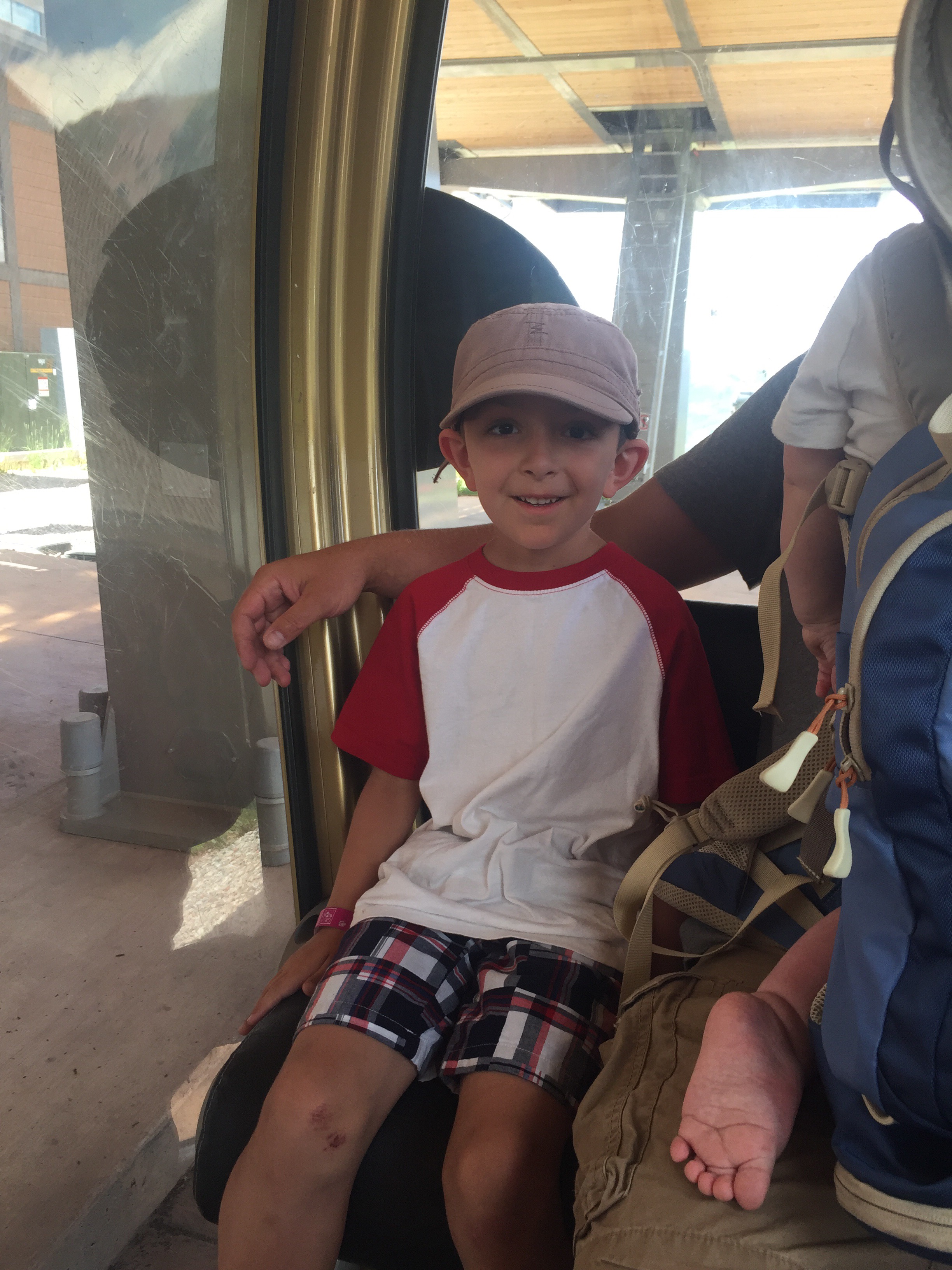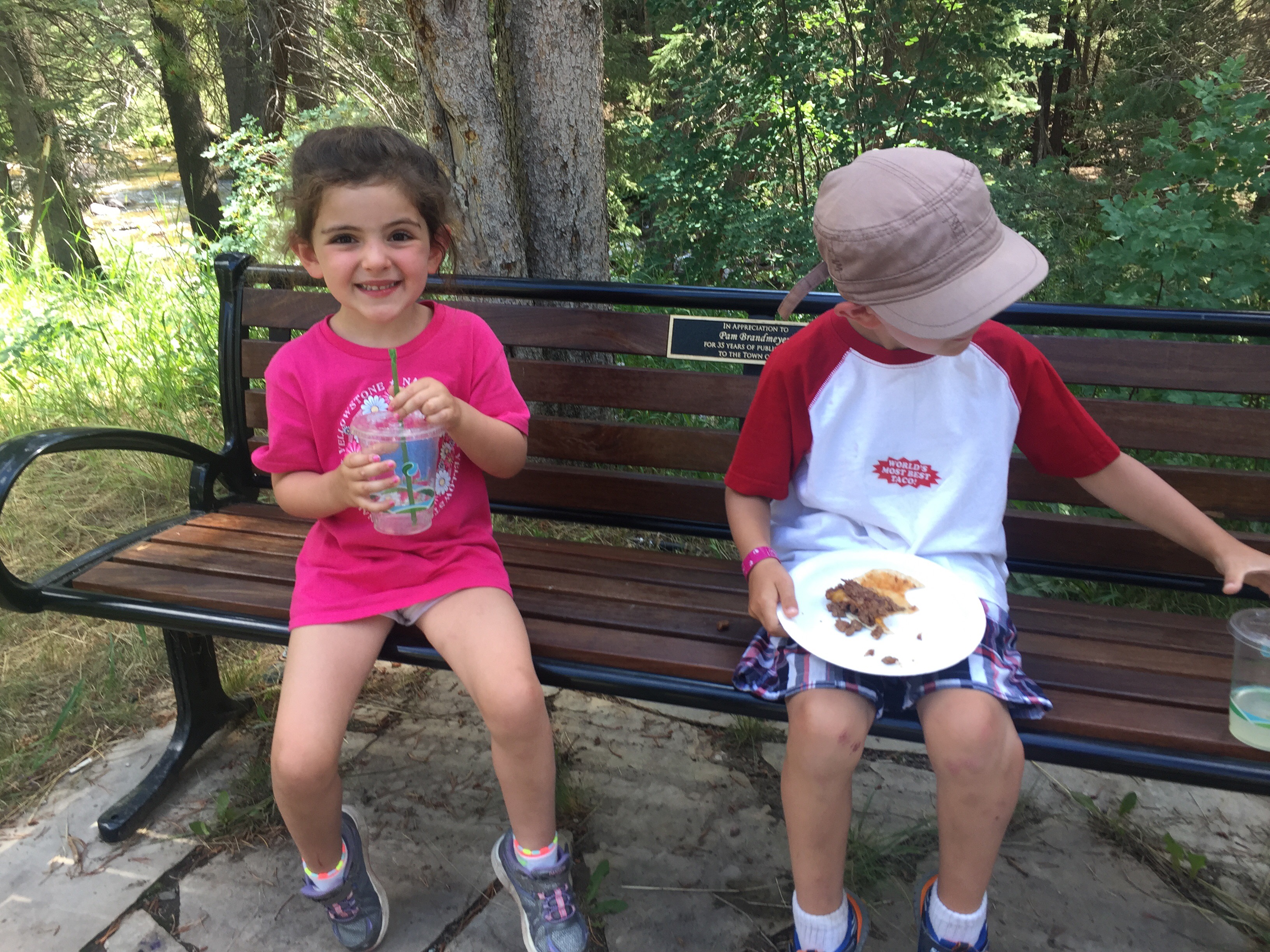 After Vail (and with a very sunburnt mama) we went directly to Cherry Creek State Park campground. This was a neat park right outside Denver. Plenty of space between sites and a great tree to block the afternoon sun.
Tucker helped Tom chop veggies for dinner, then we ate and hit the hay.